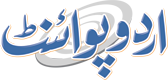 Forest Policy Awaits CCI Approval
Sumaira FH Published August 19, 2016 | 01:35 PM
ISLAMABAD,(UrduPoint / Pakistan Point News - 19th Augst,2016) : Ministry of Climate Change has sent a final draft of the National Forest Policy to the Council of Common Interest (CCI) for approval at its next meeting. "The policy, hammered out in strenuous and elaborate consultation with the provincial forest and wildlife departments and other relevant federal governmental departments and forest officials of the Gilgit-Baltistan, FATA and Azad Jammu and Kashmir regions and non-governmental organisations, will be implemented to conserve existing forests.
It'll bring more trees through community participation and meet international obligations related to forests," a senior official of the ministry said. The official said that Prime Minister Muhammad Nawaz Sharif in March 2015 had directed to formulate a National Forest Policy. In compliance with this directive, a draft of the policy had been prepared; he said and added "It has been ensured while formulating the forest policy draft that it did not infringe upon the provincial autonomy.
It is supportive of provincial forest policies and programmes in fulfilling the obligations of the Federal government under the international treaties related to forests, to which Pakistan is a party.
" He said that most of the guidelines and measures contained in this policy would be applicable to the federal government within its constitutional mandate. This policy, the official said, would provide a legal ground for the federal government to arrange and extend support to all provinces and regions towards achieving their respective targets and meeting international obligations by improving their capacity and financial gaps. To a question, he said the objective of the policy was to promote ecological, social and cultural functions of forests through sustainable management. To another question he said Pakistan is actively pursuing the objective of conserving mangrove forests under the Mangrove for the Future Programme (MFF) a partnership of 12 regional countries.
The main focus of this initiative, he said, is to empower coastal communities to conserve and ensure sustainable use of coastal resources including mangrove forests of Pakistan with the participation of local communities.