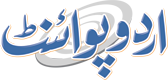 Governor Balochistan Malik Abdul Wali Khan Kakar Hails Pashtoon Nation On Pashtoon Culture Day
Ijaz Ahmad Published September 22, 2023 | 11:47 PM
Governor Balochistan Malik Abdul Wali Khan Kakar on Friday congratulated the entire Pashtoon nation on the occasion of Pashtoon Culture Day
QUETTA, (UrduPoint / UrduPoint / Pakistan Point News - 22th Sep, 2023 ) :Governor Balochistan Malik Abdul Wali Khan Kakar on Friday congratulated the entire Pashtoon nation on the occasion of Pashtoon Culture Day.
In his congratulatory message, he said that there was a strong mutual relationship between nation and culture, culture was the overall colourfulness and beauty of social life in a particular geography, and culture was actually a collective way of life.
It is a collection of long-standing traditions and wonderful values. Culture is the historical continuum through which our past and present are connected, on the basis of which we determine the direction of our future, he said.
He said that as the journey of evolution and development progresses, many things of the past become a thing of the past and people adopt new values and objects according to changing new conditions, human needs and requirements of time.
Since brotherhood, tolerance, progressiveness and philanthropy are the strong common values of the national culture, there is an urgent need to maintain them and adapt them according to the requirements of the modern age.
The soul of every national culture is its mother tongue, he said.
He said that the guarantee of which has been provided by the 1973 Constitution of Pakistan since the Charter of the United Nations.
Mother tongue is not only a medium of expression or communication but a long chain of inheritance from one generation to another, he said that Pashtoon culture has a creative force within itself, the valuable services of scholars and politicians in the development and promotion of Pashtoon language and history, he said.
He said that Pashtoon culture was the pioneer of unity, harmony and tolerance with the cultural units of all other nations around it saying that all intellectuals and writers should play an active role in advancing the society on the basis of peace, human friendship, harmony and brotherhood by utilizing the constructive and progressive values and traditions of Pashtoon culture.