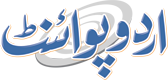 KMC Administrator Urge Officers To Improve Financial Management
Faizan Hashmi Published August 04, 2016 | 07:30 PM
KARACHI, (UrduPoint / Pakistan Point News - 4th August, 2016) : Karachi Metropolitan Corporation (KMC), has decided to take all necessary measures for bringing improvement in the financial condition of KMC and ensuring recovery of the municipality utility services charges. This was decided in a meeting chaired by the Financial Advisor of the KMC, on the directives of KMC Administrator Laeeq Ahmed, said a statement on Thursday. The meeting also reviewed the formulation of such a strategy under which the payment of these bills could be made mandatory for transfer and registry of property and to make efforts at each level for fulfilling the legal requirements including the council resolution.
The financial advisor on this occasion expressed concern over lot of decrease in the KMC income resources.
He said the organization was facing serious financial problems due to the transfer of master plan, local taxes and other departments from KMC. He said KMC Administrator Laeeq Ahmed has directed to bring improvement in the financial management system therefore all of us should focus on it so that the financial problems could be dealt with. The meeting decided to bring the attention of citizens towards the payment of the municipal utility services charges under coordination with the municipal services, health and food and quality departments.