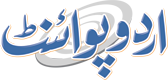 More Than 37,000 People Visited Lahore Zoo On I-Day
Fahad Shabbir (@FahadShabbir) Published August 16, 2016 | 06:34 PM
LAHORE, (UrduPoint / Pakistan Point News - 16th August, 2016) : More than 37,000 animal-lovers, mostly children, visited the historical Lahore Zoo on Independence Day. Lahore Zoo's premises were decorated with national flags and other independence day posters to celebrate the Pakistan day.
Talking to APP on Tuesday, Zoo Director Shafqat Ali said the management had arranged special programmes to celebrate the day and people from all age groups participated in these programmes.
Suzi (elephant), the most favourite animal of children, attired in white and green covering, marked the celebrations, he added.
He said children enjoyed holding these trained magnificent raptors, under the supervision of an expert, Dr Kamran. Moreover, special arrangements for security and public safety were also ensured.
Shafqat Ali himslef greeted the visitors in various activities. Shikra (bird) Awareness Day was also celebrated in collaboration with the Punjab Hawking Club.