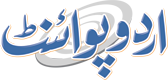 New Vehicle Registration System Next Month,Salman Sufi
Faizan Hashmi Published July 22, 2016 | 07:20 PM
LAHORE, (UrduPoint / Pakistan Point News - 22th july, 2016) : Senior Member Chief Ministers Special Monitoring Unit (Law & Order) Salman Sufi has said that new system of registration of vehicles named as Dealer Vehicle Registration System (DVRS) is being introduced throughout the province next month. He said that aim behind the intiative was to streamline registration and number plates of vehicles and banning the forge and applied-for number plates.
He added that the new system will also help in eliminate corruption and usage of vehicles with forged number plates in acts of terrorism as complete data of a vehicle will be saved and computerized under the new system.
DVRS will also help to eliminate the tendency of late registration of vehicle and evasion of govt. taxes on vehicles. He expressed these views addressing a meeting held in Gymkhana Rawalpindi which was participated by the Director Excise & Taxation Tanveer Gondal, ETO Malik Pervaiz, Chairman All Pakistan Motorbike Association Haroon Shiekh, dealers of Suzuki, Corrola, and other car manufacturing companies.
Addressing the participants, Salman Sufi said that last year about 1.6 million vehicles and motorcycles were registered in Punjab and all applicants had to undergo an agony of standing in long lines besides paying more unofficially at the hands of agents.
He informed that under the DVRS system, number plates of vehicles would be provided by the dealers who will deposit registration fee and number plate fee in National Bank themselves and would maintain record of vehicles by computerizing themselves and the approved number plates would be provided to purchasers/owner of the vehicles/motorcycles.
These dealers would be given dealership/licenses for provision of number plates to vehicle owners. Director Excise & Taxation Tanveer Gondal on this occasion said that DVRS system would help in strengthening the registration system of the vehicle and dealer would charge fee of Rs.
2000 for a vehicle and Rs. 500 for a motorcycle from the customer as fixed by the government and would provide services for issuance of number plate.