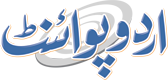 Pak-Kenyan JMC To Be Held In December: Kenyan HC
Muhammad Rameez Published August 31, 2016 | 10:12 PM
FAISALABAD, (UrduPoint / Pakistan Point News - 31th August, 2016) : High Commissioner of Kenya Professor Julius Kibet Bitok on Wednesday said a joint ministerial commission (JMC) of Pakistan and Kenya would be held in Islamabad in December this year to discuss future economic policies to exploit one billion Dollars trade potential of the two countries. Addressing members of the Faisalabad Chamber of Commerce and Industry (FCCI), he said the private sector and business community of two countries had to play its pivotal role in enhancing bilateral trade and Kenyan High Commission was ready to extend full support to potential investors. He said the Free Trade Agreement (FTA) was a best tool to resolve duty related issues.
Hence both countries should start negotiations leading to FTA. He said Kenya was also organizing a trade and investment conference to highlight investment opportunities in Kenya. He invited the FCCI members to attend it and assured that he would also lend maximum support to the FCCI to ink MoU with National Chamber of Commerce and Industry Kenya. He also offered the business community to visit Safari in Kenya and said an online visa system had been introduced to facilitate foreign visitors and tourists.
He also appreciated the proposal of organizing single country exhibition and exchange of trade delegations and said it would help the business community of two countries to understand each other and discuss opportunity to launch joint venture particularly in the field of textile. He said the government was heavily investing in new power projects for speedy industrialization of the country.
Earlier, in his welcome address, President FCCI Chaudhary Muhammad Nawaz said Pakistan and Kenya enjoyed good economic as well as diplomatic relations. Regarding bilateral trade, Executive Member FCCI Ahmed Hasan said relations between two countries were based on mutual cooperation which was growing with the passage of time. He also suggested an exchange of trade delegations and encouragement for private sectors to launch joined ventures in the field of textile, pharmaceutical, food, light engineering and processed food industries. The FCCI memento was also presented to the High Commissioner of Kenya. Mr Filimona Wambulwa, Commercial Consular, and Abdi Wario, Consular Officer of the High Commission of Republic of Kenya, were also present.