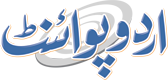 PBIF For Setting Up Rice Export Company To Boost Trade
Fahad Shabbir (@FahadShabbir) Published August 15, 2016 | 06:42 PM
ISLAMABAD, (UrduPoint / Pakistan Point News - 15th August, 2016) : Pakistan Businessmen and Intellectuals Forum (PBIF) Monday stressed the need for establishing Rice Export Company to boost rice exports from the country. President, PBIF and Senior Vice Chairman of the Businessmen Panel of Federation of Pakistan Chambers of Commerce and Industry (FPCCI), Mian Zahid Hussain demanded the formation of company, keeping in view the declining rice exports from the country.
In a statement issued here, he said the rice exports have witnessed a fall of 8.60 percent during financial year of 2016 by fetching $2.035 billion. He was of the view that government should intervene immediately by forming a separate Rice Export Company from private sector to handle all rice related issue. He noted that the highest shipments recorded took place in 2009-10 when earnings from rice exports stood at $2.2 billion.
Since then, the exports have remained almost stagnant and now it is going down.
"Government must come forward to save the second highest foreign exchange earning sector and provide incentives to growers many of who are switching to other crops while enable exporters to regain their competitiveness in the international market," he demanded.
He said that all the major stakeholders including rice growers, traders, millers and exporters have suffered because of the low demand of Pakistani rice in the international market. Rice farmers deserve all the facilities which competing nations are offering to their farmers including affordable seeds, pesticides, electricity, water and dryers while they should be given direct subsidy as indirect subsidies are less effective. Our competitors were able to raise their exports by benefitting from market-oriented or demand-driven research, said Mian Zahid Hussain.