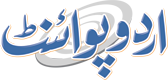 PM Directs For Formulating Comprehensive Policy For Terrorism Victims
Fahad Shabbir (@FahadShabbir) Published August 18, 2016 | 11:12 PM
ISLAMABAD, (UrduPoint / Pakistan Point News - 18th August, 2016) Prime Minister Muhammad Nawaz Sharif Thursday directed to formulate a comprehensive policy for the victims of terrorism which must envisage an integrated livelihood, education and employment package for their families.
Chairing the Federal cabinet meeting here, the Prime Minister said the policy should be placed before the next meeting for consideration. The meeting offered Fateha for the victims of the recent terrorist incident in Quetta.
The Prime Minister, during a detailed briefing on the China Pakistan Economic Corridor (CPEC), stressed that the projects in the programme were the top priority of the government. Accordingly, he added, concerted efforts be made to ensure timely progress.
The Ministry of Planning, Development and Reform was directed to ensure completion of the first batch of projects in energy and infrastructure sectors by 2017-18.
The Prime Minister further stated that speedy progress on these projects was necessary for addressing the existing shortfalls and future demand.
The completion of early harvest projects will go a long way in elimination of load shedding by summer 2018, he added. He noted that significant progress was being made on the western route of the CPEC project which would not only ensure employment opportunities for the local populace but would also generate economic activity and enhance national wealth.
He said that CPEC would ensure equitable benefits amongst different areas of the country, including the most underdeveloped areas. It will not only connect 200 million people of Pakistan but will also open up avenues of cooperation amongst people, communities and states across the region, the Prime Minister said.