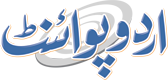 PM For Action Against Elements Spreading Chaos In Name Of Religion In Gilgit
Fahad Shabbir (@FahadShabbir) Published September 12, 2023 | 09:22 PM
Caretaker Prime Minister Anwaar-ul-Haq Kakar on Tuesday directed the authorities concerned to identify the elements spreading chaos in the name of religion in Gilgit, and take strict action against them
GILGIT, (UrduPoint / Pakistan Point News - 12th Sep, 2023 ) :Caretaker Prime Minister Anwaar-ul-Haq Kakar on Tuesday directed the authorities concerned to identify the elements spreading chaos in the name of religion in Gilgit, and take strict action against them.
The prime minister, chairing a meeting to discuss development projects, and law and order situation in Gilgit-Baltistan, said the security of every citizen was the state's responsibility.
In the meeting, the prime minister was briefed about the progress on projects in information technology, health, education, and other sectors, as well as the issues.
He was told that steps had been taken to identify and address the problems confronting the education sector in all the GB districts, particularly Diamer and Astore.
The measures taken for the promotion of education sector included the provision of food to the students, reconstruction of buildings and rehabilitation of dilapidated structures, professional training of teachers, and establishment of smart schools.
The prime minister was also apprised of the projects in GB health sector, including the establishment of a 24-hour helpline to address the issue of mental health.
Besides the performance of the environment and tourism sectors, the prime minister was also briefed about the sowing of wheat and subsidy on the crop, production and potential of hydel power in GB as well as the budget.
Prime Minister Kakar directed the GB administration and leadership to assess the scope of the ongoing development projects and give a special focus on those of a crucial nature.
Caretaker Interior Minister Sarfaraz Bugti and Information and Broadcasting Minister Murtaza Solangi, GB Governor Syed Mehdi Shah and Chief Minister Gulbar Khan, GB chief secretary and Inspector General of Police, and senior officers attended the meeting.