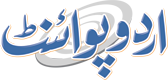 PPL's AGM Approves 15 Percent Cash Dividend
Fahad Shabbir (@FahadShabbir) Published October 30, 2023 | 06:50 PM
The Pakistan Petroleum Limited (PPL) on Monday approved financial statements for the fiscal year ended June 30, 2023, together with the auditor's report and also approved a final cash dividend of 15 per cent on both ordinary and convertible preference shares in its 72nd annual general meeting at a local hotel
KARACHI, (UrduPoint / Pakistan Point News - 30th Oct, 2023) The Pakistan Petroleum Limited (PPL) on Monday approved financial statements for the fiscal year ended June 30, 2023, together with the auditor's report and also approved a final cash dividend of 15 per cent on both ordinary and convertible preference shares in its 72nd annual general meeting at a local hotel.
The total dividend paid for the year was 25 per cent.
Presiding over the meeting, Chairman PPL board of Directors Shahab Rizvi welcomed shareholders to the meeting.
He appreciated management and staff's efforts in achieving extraordinary financial results as well as operational milestones during 2022-23 despite a challenging business environment.
He reaffirmed the board's commitment to maintain the highest standards of safety, corporate governance and accountability to ensure sustainable growth for PPL and also thanked shareholders for their support.
MD and CEO PPL Imran Abbasy highlighted the company's key achievements during 2022-23, notably the highest-ever profit-after-tax of Rs. 98 billion in PPL's history. He shared that the company made four discoveries – Shahpur Chakar North in the operated Gambat South Block and three in partner-operated Tal and Kirthar blocks. With this, the company added 226 Bcfe in 1P reserves.
PPL clinched four new blocks — one operated and three partner-operated — during the year. Besides, 1,416 line km 2D and 1,130 sq. km 3D seismic data was acquired. The company paced up exploration efforts in high-risk-reward Balochistan-based frontier assets with initiation of 2D seismic in Margand, Musakhel, Kuhan and Suleiman blocks and 3D seismic in Pezu Block.
He further shared that the PIOL consortium for PPL-operated offshore Block 5 in Abu Dhabi aims to drill identified prospects in 2023-24.
Despite the natural decline from mature fields, PPL has improved its production from the previous year with approximately 815 MMscfd, primarily due to increased off-takes from Kandhkot, around 160 MMscfd, as well as development drilling– three wells in operated and two in partner-operated fields.
Despite these efforts, he pointed out that the mounting circular debt with PPL's receivables crossing half a trillion rupees in the gas business has put a severe burden on the company's liquidity. Efforts are underway to resolve the issue at the highest level.
On the mining front, PPL has entered into definitive agreements for the Reko Diq project with a 25 per cent equity stake with OGDCL and GHPL. A new company Pakistan Minerals (Private) Limited has also been established. He shared that a detailed feasibility study of the Reko Diq project is underway with expected production in 2028. PPL's operated mining arm, Bolan Mining Enterprises, earned the highest-ever net sales revenue of Rs. 1.8 billion while pacing up efforts to kick off the Baryte-Lead-Zinc (BLZ) project.
PPL is significantly invested in the health and safety of its employees, contractors and stakeholders as well as restricting the environmental footprint of its operations. On the CSR front, the company spent Rs. 3 billion during 2022-23, one of the highest in its history, to focus on community transformation through on-ground, long-term development projects in operational and urban areas. PPL has been recognized as one of the largest corporate donors for the 18th consecutive year by the Pakistan Centre for Philanthropy.
Looking ahead, PPL is poised to bridge the national energy supply-demand gap through potentially large hydrocarbon discoveries in high-risk high-reward frontier basins, including offshore concessions, and international ventures to broaden its portfolio. Efforts will continue to maximize recovery from existing reservoirs, including mature fields, with the use of the latest technology and upgrading facilities. Moreover, PPL will keep enhancing its stakes in the mining sector and look for opportunities in the energy value chain, including green energy, to expand its outreach as an integrated energy player.