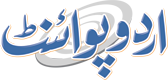 Repair Work Of Bill Boards And Hoardings Started
Muhammad Rameez Published July 25, 2016 | 07:12 PM
BAHAWALPUR, (UrduPoint / Pakistan Point News - 25th july, 2016) : Parks and Horticulture Authority's ongoing drive to check the physical fitness on the quality of the physical structure of a total number of 261 bill-boards and hoardings has found 137 bill-boards in dangerous state and therefore necessary repair work of these vulnerable structures has been started by the concerned departments.
This was stated by Officials of the PHA and TMA Bahawalpur during a high-level meeting to review the ongoing work regarding the checking of the fitness of the bill-boards. The meeting was presided over by the Commissioner Bahawalpur Division Saqib Zafar.
The meeting was informed that a comprehensive inspection process to check the quality of the physical infrastructure has enabled the PHA and TMA to remove vulnerable structures from the thickly populated and sensitive urban areas.
The meeting was further briefed that all illegal bill-boards and hoardings are being removed and the concerned contractors have also been fined. Commissioner Bahawalpur, Saqib Zafar while addressing the meeting underlined the need to implement the approved standard operational procedure regarding the installation of bill-boards.
Commissioner Bahawalpur said that security of the citizens is of a vital significance and all bill-boards and hoarding which may pose threat to the lives of the citizens must immediately be removed.
He further directed that there should be strict ban to install bill-boards and hoarding in the vicinity of the Masjids and Eid Gah. He also directed to take effective measures to have an accurate numeration of the bill-boards installed in the city.
"Zero tolerance policy should be adopted regarding the removal of substandard and vulnerable bill-boards and hoardings for public safety", he directed. Director General PHA and DCO Bahawalpur Dr.
Ehtisham Anwer Mahaar informed the Commissioner that bill-boards have been categorized into 4 categories and number plates would be placed along-with the date of physical inspection of the bill-boards and hoardings both by PHA and TMA during their ongoing drive of physical fitness and checking of these structures.
DG PHA further maintained that PHA was taking measures in collaboration with cantonment board Bahawalpur to identify and remove vulnerable bill-boards and hoardings.