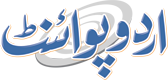 Sehar Calls Upon UN To Take Notice Of Extra-judicial Killings
Of Kashmiris
Muhammad Rameez Published August 22, 2016 | 10:33 PM
LAHORE, (UrduPoint / Pakistan Point News - 20th August, 2016) : President Centre for Pakistan and Gulf Studies (CPGS) Senator Sehar Kamran on Monday called upon the United Nations (UN) and internaitonal human rights organisations to take immediate notice of extra-judicial killings of Kashmiris in Indian-held Kashmir (IHK). Talking to APP, Senator Sehar Kamran said that the United Nations as a custodian body had a greater role to play in ensuring justice and promoting peace around the globe and the time has come to address the long-standing dispute of Kashmir on humanitarian basis.
Senator Sehar Kamran said the voice of the people of Kashmir could not be suppressed though inhuman acts and violent tactics, being employed by the Indian forces.
The resolution of the Kashmir dispute is only possible by implementing the UNSC resolutions and the people of Indian-held Kashmir must get their right to self-determination through a fair and free plebiscite under the UN supervision, she added.