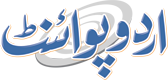 Two Brothers Poisoned To Death
Muhammad Rameez Published July 30, 2016 | 02:06 PM
SARGODHA, (UrduPoint / Pakistan Point News - 30th july,2016) : Two brothers were allegedly poisoned to death in the precincts of Sillanwali police station. Police said on Saturday that Ehsan Ullah of Sillanwali used to work in Kotly, Azad Kashmir and during this period he solemnized love marriage with Safina Bibi and came to his town and settled in Sikandar Sultan colony.
Three days back, Gul Zeb and his brother Haroon, residents of Kotly came to see Safina Bibi in Sillanwali when Ehsan served them food mixed with poison.
After an hour, both the brothers died on the spot.
Later, he threw bodies in a manhole in the adjacent house colony. The accused Ehsan had a suspicion that they had illicit relations with his wife. Police have arrested Ehsan, his wife Safina Bibi and another person for investigation who have confessed their crime. Police have shifted the bodies to THQ hospital Sillanwali for postmortem.
A case has been registered against the accused.