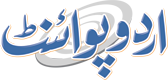 World Hepatitis Day Marked At SIUT
Muhammad Rameez Published July 28, 2016 | 03:32 PM
KARACHI, (UrduPoint / Pakistan Point News - 28th july,2016) : The Sindh Institute of Urology and Transplantation marked the World Hepatitis Day at its premises here on Thursday. An official of the Institute said that a large turnout of public was witnessed at SIUT, to avail the free treatment and screening facilities for Hepatitis which was arranged to mark the World Hepatitis Day. He said that the day-long activities were chalked out by SIUT to facilitate the public to obtain information about preventive and curative steps of Hepatitis.
According to statistics about 15 million people in Pakistan that is one in 13 persons is harboring the virus of Hepatitis B or C. The theme for this year announced by WHO was "No Hep", which calls to weed out Hepatitis globally by 2030.
During the day-long proceedings visitors were shown awareness video in local languages explaining the risk of acquiring hepatitis, its modes of transmission and as how people can prevent the diseases. A team of medical experts and dieticians exclusively deputed not only screened the visiting persons from Hepatitis B and C but also carried out ultra sound of the abdomen and administered hepatitis B vaccination.
Dieticians informed the visitors about healthy life style modifications and healthy food habits. Data was also collected to obtain demographic information of visitors and their risk to hepatitis. All facilities which were extended were free.