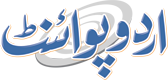 Youm-e-Shuhada Police Observed In KP With Reverence
Mohammad Ali (@ChaudhryMAli88) Published August 04, 2016 | 08:32 PM
PESHAWAR (UrduPoint / Pakistan Point News - 4th August, 2016) : Youm-e-Shuhada-e-Police (Police Martyrs Day) was observed here on Thursday to pay tributes to those police officers and jawans who sacrificed their lives for protection of motherland. The day dawned with special prayers in mosques for eternal peace of the martyrs.
Quran Khwani was held in all major mosques of the province especially at Regional Police and District Police Headquarters for martyrs' souls. The main function was held at Nishtar Hall in connection with the day that was addressed by IGP KP Nasir Khan Durrani as chief guest. He said that Khyber Pakhtunkhwa has remained a victim of terrorism for a long time and people of the area had suffered a lot while the development has been affected. Durrani said Police, Army and other LEAs remained at the fore front in the war against terrorism and militancy and rendered numerous sacrifices along with people of this province. The IGP said that since 2002, 1278 Police Jawans had embraced Shahadat while 2475 got injured.
Despite being under-equipped and under-resourced, the KP Police had shown astonishing courage by foiling 1035 incidents of terrorism. These sacrifices made the KP Police regain the confidence of the general public. Durrani said that the threat of terrorism has recently been reduced due to strenuous efforts of police and operation Zarb-e- Azb in FATA.
However, the long and unmanned border with Afghanistan makes policing difficult in Khyber Pakhtunkhwa. He said that the recently promulgated Police Ordinance has set new principles of authority in tandem with accountability and the new Law has brought Police out of bureaucratic control to democratic oversight through public institutions.
Police will now be politically neutral and operationally independent. He elaborated that the new Law has multiple external accountability forums like Provincial Public Safety Commission, Regional Complaint Authority and District Public Safety Commission to gauge the performance of police and initiate enquires in case of any wrong doings. Similarly the Government through this Ordinance has institutionalized the public service- oriented initiatives such as Police Assistance Lines (PAL), Police Access Services (PAS) and Dispute Resolution Council (DRC) to give it permanence. The IGP lauded that the formalization of professional capacity building initiatives of KP police like Bomb Disposal Unit (BDU), Canine Unit and specialized schools like school of Investigation, School of Tactics, School of Intelligence, School of Public Disorder and Riot Management, School of Information Technology and School of Explosive Handling through a legal framework for sustainability was of significant importance for the future development of police.
This Law would also ensure transparency in police process like recruitment through National Testing Service (NTS), promotion through Public Service commission and public representation in police procurement. The IGP further said that this was a paradigm shift in the governance history of this province.
Now the KP Police would be everybody's Police and no more an armed group of the incumbent Government. He appealed to all that the old rot would not change overnight but this Law was a step in the right direction. We all the government, public and police must now strive together to achieve the desired goal of a professional police force, he requested. The IGP further said that working for public security and laying their lives for it was a hallmark of KP Policemen. He said KP police have done it before and would never dither to do it again.
KP Police was proud of its "Shuhada" and pledge that it would always keep their honor high. We would never forget their ultimate sacrifice in the line of duty and would try to look after the bereaved families in the best possible manner. District Police Officers with police contingents visited the graves of Shuhada in the morning and paid salute to the martyrs who sacrificed their lives for the sake of their countrymen. They also visited the houses of Police Shuhada and met their families, besides presented gifts and flowers to them. Blood donor camps were arranged in all district headquarters hospitals at regional level where people and police officials donated blood. Declamation competition were held in police schools where speakers highlighted sacrifices of Police martyrs and Ghazis. To commemorate the occasion and to invite the attention of the public, posters, banners, pamphlets the portraits of Shuhada and Ghazi's etc were displayed at all major and prominent places besides getting messages for the day from dignitaries and celebrities.