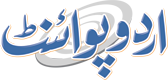 Barclays In $100M Settlement With US States Over Libor Manipulation
Fahad Shabbir (@FahadShabbir) Published August 09, 2016 | 02:18 PM
WASHINGTON, (APP - UrduPoint / Pakistan Point News - 9th august,2016) - The British financial giant Barclays Bank PLC on Monday entered into a $100 million settlement with 44 US states over interest rate manipulation during and before the financial crisis. The settlement, announced by New York Attorney General Eric Schneiderman, accuses the bank of manipulating benchmark interest rates, including the London Interbank Offered Rate, to hide financial problems and benefit traders' positions. "As a result of Barclays misconduct, government entities and not-for-profits were defrauded of funds that otherwise could have been used to benefit the people of New York," Schneiderman said in a statement. British and US authorities have since 2012 taken action against a series of banks, including Barclays, UBS and Deutsche Bank, over alleged rate manipulation. Barclays in 2012 pleaded guilty to rate manipulation and agreed to pay $453 million to British and US authorities. But Monday's is the first settlement with US states by a bank on the panel that sets the US Dollar Libor rates, the statement said, adding that investigations were ongoing.
As part of a 16-member panel of banks making rate submissions to help set daily Libor rates, Barclays manipulated submissions between 2005 and 2009 to avoid the appearance that it paid more than its competitors to borrow or to favor traders' positions, according to Schneiderman's office. Most of Monday's settlement will be used to compensate other organizations holding investment contracts with Barclays who may have been victimized, according to Schneiderman's office. The rest will cover the costs of the investigation and administration.
The investigation was led by the attorneys general offices in New York and Connecticut. "There has to be one set of rules for everyone, no matter how rich or how powerful, and that includes big banks and other financial institutions that engage in fraud or impair the fair functioning of financial markets," Schneiderman was quoted as saying.