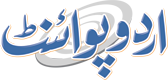 Football: Mourinho Confident About Man Utd's Pogba Chase
Muhammad Rameez Published August 05, 2016 | 10:13 PM
MANCHESTER, United Kingdom, (APP - UrduPoint / Pakistan Point News - 4th August, 2016) - Jose Mourinho expressed confidence on Friday that Manchester United will sign Paul Pogba in time for the Premier League season and criticised rival managers' reactions to the mooted world-record transfer. United and Juventus are believed to be putting the finishing touches to a deal for the France midfielder expected to exceed #100 million ($130.4 million, 117.7 million Euros). Mourinho described other managers, such as Liverpool's Jurgen Klopp and Arsenal's Arsene Wenger, as "unethical" for talking openly about the Pogba fee and questioning his colossal price tag. Whatever the validity of their claims, Pogba's arrival at Old Trafford appears imminent and Mourinho is hopeful that his squad will be complete in time for United's trip to Bournemouth a week on Sunday. "Yes, we have 22 players and we are going to have 23," said Mourinho when asked if a signing was close. "I don't like to speak about other clubs or players from other clubs.
Other managers like to do that. They like to speak about my club and my players. "I am very pragmatic on this. All that matters is what happens in my house and not in my neighbour's house. "Paul Pogba is a Juventus player until he isn't, officially, so we stay like this.
The market closes on August 31, but I think my club is trying to do everything to close our market before the 14th. "Normally, next week, we will have our squad closed." Wenger described the potential Pogba fee as "completely crazy", while Klopp said he wanted no involvement in such an inflated transfer market -- comments that clearly did not sit well with United's manager. "I only speak about us," said Mourinho.
"I heard already two of my colleagues from other clubs speaking about us. I do not like that. It is not ethical." - Schweinsteiger sidelined - ============================ He added: "There are things I do that (people say) are not ethical and when others do it, everything is normal, nobody says that.
I do not speak about the others. They can do what they want. "Our market was good. We made decisions -- decided to bring four players, not 10 -- that are Man United level. Four that we think can really improve the squad and not just be one more.
This is the profile of our market. "A young defender that needs time to be a top one, but who has top potential. A creative player that we know the quality (of). "A super striker, and we are going to get a very good midfield player.
We try for balance. I am happy with my squad. I am happy with the effort of the club. The others, it is their problem." With those signings -- in order, Eric Bailly, Henrikh Mkhitaryan and Zlatan Ibrahimovic -- already in at United ahead of Pogba, certain players will find themselves surplus to requirements under Mourinho. One of those is thought to be Germany veteran Bastian Schweinsteiger, with reports Mourinho has discarded the respected midfielder, opening the United manager up to criticism. "It is the same as in every club in the world," said Mourinho when asked about Schweinsteiger. "The manager decides his squad and chooses a certain number of players to face the season.
That is it. "I normally like to work with 20 players, plus the three goalkeepers, which is what I have done for 15 years, because we have so many players. "But at the same time we have so many competitions and especially the Europa League.
That is a competition that changes a lot at the start of the season, with 15 matches and playing on the Thursday. "There is a big risk of a lot of travel. You play Premier League on Sundays. I made the decision to be with 23, plus three goalkeepers, which is still a lot. I had to make my decisions. It is simple."