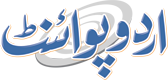 French Artist Eyes Record With Giant Hillside Portrait
Mohammad Ali (@ChaudhryMAli88) Published August 05, 2016 | 11:32 PM
GENEVA, (APP - UrduPoint / Pakistan Point News - 4th August, 2016) - Armed with a spray gun and lugging buckets of flour, water, and pigment, a French artist has overcome storms and burrowing moles to turn a hectare of Swiss hillside into what is believed to be the world's largest painting on grass. It took five days for Guillaume Legros, better known as Saype, to paint a pipe-smoking shepherd onto 10,000 square metres (12,000 square yards) of grass near Leysin in the Alpine canton of Vaud. Keen to protect the environment, Saype, 27, used only natural products for his artwork, which will gradually fade as the grass grows and as rain falls. Altitude and the sheer scale of the project were challenges for the artist.
"If I forgot a bucket of paint down the hill, it would take me half an hour to go and fetch it," he told the 24 Heures newspaper. Saype had to make several emergency repairs to the painting, filling in the burrows made by moles, before its official launch on Saturday. "I painted an immense man.
But he is nothing compared to the immensity of nature. That's what I wanted to reflect on," he told the paper. According to Guinness World Records, Saype's work is slightly smaller than the largest painting on any surface. That honour belongs to Croatian artist Duka Siroglavic, whose "Wave", covers 10,800 square metres of canvas and was first exhibited outside a university in Zagreb.