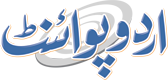 Heady Days Fade For Russians Who Halted 1991 Coup
Rukhshan Mir (@rukhshanmir) Published August 17, 2016 | 10:57 AM
MOSCOW, (APP - UrduPoint / Pakistan Point News - 17th Augst,2016) - It was a desperate plea from then Russian leader Boris Yeltsin that drew Gennady Veretilny to the barricades going up around the White House in central Moscow.
"I wasn't a supporter of Yeltsin, I wasn't a liberal or a Communist. I wasn't a party man," Veretilny told AFP, recalling the events of 25 years ago when he was working as a police investigator.
"But the appeal by Yeltsin -- freedom, democracy, all of these new words -- the people really believed in this. And I believed in it too, of course." In the early hours of August 19, 1991, tanks had rolled through the streets of the Soviet capital as a group of hardline Communist bosses and security chiefs staged a dramatic putsch.
They claimed Soviet leader Mikhail Gorbachev had been taken seriously ill at his holiday home on the Black Sea peninsula of Crimea and that they were taking over to restore order. In reality, Gorbachev was under de facto house arrest and the coup organisers were looking to roll back reforms that threatened to end the Communist Party's iron grip and had dragged the Soviet Union to the brink of collapse. What the plotters had not counted on was the reaction of ordinary people emboldened by several years of newfound freedoms.