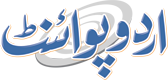 Illegal Bird Trade Threatens Indonesian Species: Report
Muhammad Rameez Published August 11, 2016 | 12:03 PM
JAKARTA, (APP - UrduPoint / Pakistan Point News - 11th Augst,2016) - Tens of thousands of endangered Indonesian birds are being sold illegally at markets across the country, a wildlife trade watchdog warned Thursday, flouting laws aimed at protecting these species from extinction. Wildlife trade monitoring network TRAFFIC recorded nearly 23,000 birds for sale at five markets in three major cities on the main island of Java. More than two dozen species identified in the survey were fully protected under Indonesian law, meaning all hunting and trafficking of them is prohibited. These included the critically endangered Black-Winged Myna, native to Java and Bali, and other rare species found nowhere outside Indonesia's vast archipelago. Bird keeping has long been part of Indonesia's national culture, with birdcages a common sight outside homes and shops, but increasing demand for some species as pets has led to dramatic population declines.
"If this level of trade continues, in the next few years some species of birds could be wiped out completely from the wild," Serene Chng, the co-author of TRAFFIC's new report into the bird trade, told AFP. Wildlife activists have urged the government to close several notorious bird markets in Jakarta -- vast, often grimy emporiums openly offering thousands of protected species for sale. But in this latest report TRAFFIC says the widespread trafficking of birds extends far beyond the markets of the Indonesian capital, and called for law enforcement to shut down the illegal trade for good. Indonesia has the highest number of threatened bird species in Asia, wildlife experts say.
The government is revising its wildlife legislation, and conservationists are calling for several species to be granted greater protection.