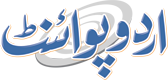 Japan PM Sends War Shrine Offering On WWII Anniversary
Rukhshan Mir (@rukhshanmir) Published August 15, 2016 | 01:12 PM
TOKYO, (APP - UrduPoint / Pakistan Point News - 15th Augst,2016) : Japan's prime minister sent a ritual offering Monday to a shrine for the country's war dead on the 71st anniversary of the end of World War II, a gesture that has previously drawn protests from neighbors over Tokyo's approach toward its militarist past. According to local news agency Kyodo, World War II ended on Aug.
15, 1945 after Japan surrendered following the United States' dropping of atomic bombs on Hiroshima and Nagasaki -- bombings that left more than 200,000 people dead by the end of the year. The Yasukuni Shrine has been a source of tension between Japan and its neighbors, as it honors 14 war criminals convicted by the Allies in the trials that followed the war. While Masahiro Imamura, minister for reconstruction of disaster-hit regions, visited the shrine Thursday, Japan's new defense minister, Tomomi Inada, who regularly paid visits prior to her appointment, was absent Monday as she was on a trip to Djibouti.
During his speech at a ceremony marking the anniversary, PM Abe said Japan would "contribute to world peace and prosperity by humbly facing history". Kyodo also quoted Emperor Akihito, 82, expressing "deep remorse" over the war, as well as his wish for world peace. The premier had visited Yasukuni in December 2013, in a move also criticized by the U.S.
as it wants Tokyo and Seoul to set aside their historical grievances in order to cooperate more fully in the defense of Northeast Asia. Concerns have also been expressed in neighboring countries as Abe has been working toward expanding the role of Japan's self-defense forces after his cabinet decided in 2014 to re-interpret the country's pacifist post-WWII constitution.