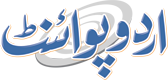 OAS Chief Says No Democracy, Rule Of Law In Venezuela
Fahad Shabbir (@FahadShabbir) Published August 23, 2016 | 11:01 AM
WASHINGTON, (APP - UrduPoint / Pakistan Point News -23rd Augst,2016) - The head of the Organization of American States denounced corruption and violence in Venezuela on Monday, saying a 14-year prison term for an opposition leader there marked the end of democracy in the country. In an eight-page letter to opposition leader Leopoldo Lopez, Luis Almagro highlighted the climate of "intimidation" against the political opposition in Venezuela and those working to recall leftist President Nicolas Maduro. "No regional or subregional forum can ignore the reality that today in Venezuela there is no democracy or rule of law," Almagro said, calling Lopez a "friend." "Under no circumstances should power be used...
to prevent the sovereign will of the people from being expressed." The former foreign minister of Uruguay said Venezuelans are a "victim of bullying." The Venezuelan government "seeks to maintain its power and deny the people the right to make decisions through voting, by resorting to violence against those demonstrate or hold other opinions," Almagro said. "It has crossed a line, which means it is the end of democracy.
" On August 12, Venezuela's court of appeals upheld a 14-year sentence for Lopez that was handed down after a closed-door trial.
The sentence was strongly condemned by the European Union, the United Nations and the United States. Lopez, one of Maduro's most hardline opponents, had repeatedly declared himself innocent of the crime for which he was convicted -- inciting violence at anti-government protests in 2014 that left 43 dead. Once-booming Venezuela, home to the world's largest oil reserves, is gripped by recession that has contributed to severe shortages of food, medicine and basic goods that have triggered violence and looting. Maduro blames the recession on wealthy business magnates he says are conspiring against his government. The opposition is racing to force a referendum to recall Maduro from office, blaming him for the crisis and mishandling the state-led economy. Earlier this month, 15 members of the OAS called on Venezuela to act "without delay" to clear the way for the election.