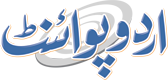 Olympics: Phelps Hungry For More After 21st Gold
Fahad Shabbir (@FahadShabbir) Published August 10, 2016 | 06:38 PM
RIO DE JANEIRO, (APP - UrduPoint / Pakistan Point News - 10th August, 2016) - After taking his haul of Olympic gold to an all-time record 21 medals, US legend Michael Phelps returns to the pool on Wednesday in search of further booty. Majestically seizing two more golds, Phelps was the buzz of the Games on Tuesday -- even more than the speculation over why the water in the Olympic diving pool turned mysteriously green overnight. Phelps has been so dominant in these early days of the Olympics that other spectacular achievements have been put in the shade. They include Hungary's "Iron Lady" Katinka Hosszu's third swimming gold of the week and American gymnast Simone Biles' stunning start to her bid for a record five Rio golds. At 31 -- the oldest individual Olympic swimming gold medallist ever -- Phelps is still the master of the pool. Late Tuesday, he beat Japan's Masato Sakai to take the 200m butterfly and then anchored the US 4x200m freestyle relay team to victory.
After claiming his 20th title in five Olympics -- beating old rival Chad le Clos in the process -- Phelps stood in the water, striking a pose like a Roman emperor, soaking up the acclaim. He then sealed his victory a kiss from his baby son, Boomer. The 200m butterfly was his first world record in 2001 and he was determined to win back the Olympic title he lost to South Africa's Le Clos in 2012.
"That event is kind of like my bread and butter," Phelps said. "There wasn't a shot in hell I was losing that race," he added. "And if I did, I was leaving everything in the pool." His hunt for further excellence continues on Wednesday when 20 Olympic titles are in play. He returns for the heats and semi-finals of the 200m individual medley.
If he comes through, he will compete in Thursday's final. In other dramatic action in the pool Tuesday, Hosszu completed the individual medley double by winning the 200m final in an Olympic best 2:06.58. Katie Ledecky, leading the new generation of American swimming stars, captured her second gold of the Games by holding off Sweden's Sarah Sjostrom to take the women's 200m freestyle final in 1:53.
73. - Biles glory - =============== In gymnastics, Biles helped the USA women's team to victory by eight points over Russia as she embarks on her quest for an unprecedented five titles this week. "It's everything and more than I'd hoped it to be," said the tiny 19-year-old Texan who has set gymnastics alight with 10 world titles in the past three years. As Olympic men's champion Andy Murray prepares to enter the fray Wednesday, women's defending tennis champion Serena Williams suffered a shock 6-4, 6-3 defeat to Ukraine's Elina Svitolina in the third round. The 34-year-old and her sister Venus were also knocked out of the women's doubles, the three-time champions' first ever defeat together in Olympic competition. "It was a great opportunity.
It didn't work out the way I wanted it to, but at least I was able to make it to Rio. That was one of my goals," she said. - Green water - =============== In diving, the competition went ahead as planned with organisers insisting the water was safe despite the unexplained change from light blue to green overnight. China's Chen Ruolin claimed a record-equalling fifth gold medal in the women's synchronised 10m platform, with partner Liu Huixia. New Zealand's rugby hopes took a blow when superstar Sonny Bill Williams suffered a tournament-ending injury in their shock 14-12 opening defeat to Japan. France won their first gold of Rio in the equestrian team events.
French hero Astier Nicolas also took a silver in the individual event behind Germany's Michael Jung. Chinese weightlifter Deng Wei won the women's 63kg category with a world record after Taiwanese rival Lin Tzu-chi pulled out after failing a dope test. Fears over Olympic security meanwhile flared anew, after a bus carrying accredited press came under attack. Police were probing whether gunfire smashed windows, slightly injuring two journalists.