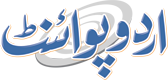 Russia, Turkey 'agree Syria Ceasefire Plan'
Mohammad Ali (@ChaudhryMAli88) Published December 28, 2016 | 03:35 PM
ISTANBUL, , (APP - UrduPoint / Pakistan Point News - 28th Dec, 2016 ) - Turkey and Russia have agreed a ceasefire plan for all of Syria that should come into force this evening at midnight, Turkish state media said on Wednesday, as Ankara and Moscow tighten cooperation to find an end to the civil war.
The plan aims to expand a ceasefire in the city of Aleppo, brokered by Turkey and Russia earlier this month to allow the evacuation of civilians, to all of the country, the state-run Anadolu news agency said.
Like previous ceasefire plans that had been brokered by the United States and Russia, it excludes "terror" groups, the agency said. A Syrian rebel source, who asked not to be named, told AFP in Beirut that details still had to be submitted to the rebel groups and said there was no agreement as yet.
There was no immediate official confirmation of the plan from Moscow or Ankara. If successful, the plan will form the basis of upcoming political negotiations between the Damascus regime and opposition overseen by Russia and Turkey in the Kazakh capital Astana, it added.
Turkey and Russia will work for the plan to come into force at midnight, the agency said, without giving further details. It was not immediately clear how and where the plan had been agreed but there have been talks in the last weeks between Turkey, Russia and Syrian opposition representatives in Ankara.
Qatar-based channel Al-Jazeera said a new meeting is planned on Thursday in Ankara, this time between military representatives of Syrian rebels and Russia.