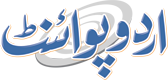 US Stocks Retreat From Records
Fakhir Rizvi Published August 16, 2016 | 08:22 PM
NEW YORK, (APP - UrduPoint / Pakistan Point News - 16th August, 2016) : Wall Street stocks retreated from record levels early Tuesday on revived worries about the overvaluation of equities. All three major indices set high marks on Monday, but worries Tuesday included "concerns about the market being ahead of itself, and some spotty economic data," said Briefing.com analyst Patrick O'Hare. Data showed US consumer prices were up a modest 0.2 percent in July, the same pace as the previous two months, while housing starts rose 2.1 percent from June and industrial output gained 0.7 percent. About 40 minutes into trade, the Dow Jones Industrial Average stood at 18,607.53, down 0.2 percent. The broad-based S&P 500 lost 0.3 percent at 2,184.46, while the tech-rich Nasdaq Composite Index fell 0.3 percent to 5,247.35. Industrial gas supplier Praxair jumped 4.
2 percent on news of discussions with German company Linde over a potential "merger of equals," a person close to the matter told AFP.
Morgan Stanley climbed 1.9 percent as activist fund ValueAct disclosed a holding of 38 million shares in the investment bank, giving it about a two percent stake in the bank. Dow member Home Depot advanced 0.8 percent as the home-improvement retailer lifted its full-year forecast after second-quarter profits rose 9.3 percent to $2.4 billion. Dick's Sporting Goods surged 7.8 percent as it lifted its full-year forecast after reporting slightly higher second-quarter earnings on a 7.9 percent rise in revenues to $2.0 billion. TJX, parent of Marshall's and other discount retailers, fell 2.4 percent as it projected third-quarter earnings of 83 to 85 cents per share, below the 90 cents expected by analysts.