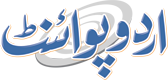 Pakistani Auto Market To Expand For Foreign Investment
Fahad Shabbir (@FahadShabbir) Published August 15, 2016 | 04:02 PM
ISLAMABAD, (UrduPoint / Pakistan Point News - 15th Augst,2016) : Strong demand for All kinds of Vehicles with rising output in auto industry of Pakistan have attracted several foreign auto makers to invest in the country. According to a Khaleej Times report, car production and sales that rose 19 per cent in the fiscal year 2015-16, are projected by the auto industry to grow at least 10 per cent this fiscal year that ends on June 30, 2017. "Growth for other vehicles will be similarly high, or even higher," industry sources say. The lowest car financing rates in 43 years by commercial banks have spurred demand for new cars.
The burgeoning incomes of the top level and middle class population and government plans to provide taxis to lower middles class are some of the other key factors behind rising car sales. New companies studying investment prospects include several Europeans such as Renault of France, Volkswagen of Germany and Fiat of Italy.
Others have made initial enquiries for starting assembling business in Pakistan. The Pakistani auto market is wide open. People like all sorts, sizes and price range of cars, from Mercedes to Toyotas, but new investors will have to face financially and technically well-entrenched Japanese auto giants like Toyota, Honda and Suzuki, as well as China's Faw and the South Koreans thrown in.
The Japanese captured the Pakistani market decades ago and profited on the basis of a stable Yen and high-grade technology, which resulted in ousting expensive American and German cars. The auto-makers believe that the reduction in commercial banks' interest rate to 43-year low of 5.75 per cent and reduced car financing rates have made a significant impact on sales.
As a result, the car financing rose up to 30 per cent in 2015-16, up from 22 per cent in 2014-15. Car sales shot up to 180,079 units in 2015-16, up from 151,134 units in 2014-15. Trucks secured second position with the number rising to 5,550 units from 4,111 in 2014-15.
The sale of passenger buses rose to 1,017 from 569 units in 2014-15. The report said that latest reports on the auto industry's financial health, production, sales and demand are positive.
In fact, this is the leading industry of the country, while the economy has been in a slowdown mode for a decade. Based on the financial year 2015-16 results, auto assemblers project 2016-17 as "very promising" on the back of positive economic indicators, rising personal incomes and cheaper car financing by banks.
Meanwhile, government of Punjab continued its policy to buy Suzuki Bolan and Ravi cars to use them as taxis and provide them to drivers in installments. Suzuki provided 50,000 cars to the Punjab government under this programme. Ali Asghar Jamali, chief operating officer of Indus Motor Company, assemblers of Toyota in Pakistan, said political stability and an improved law and order situation will help the industry to grow at an increased pace.
"I see a bright future for the auto industry and its growth potential is attracting a lot of players in this region," Jamali said referring to the increasing interest of new car makers. He said the big-3 European automakers are eyeing the Pakistani market with deep interest in the light of the newly announced incentives offered by the government of Pakistan. Naushad Riaz, senior general manager for strategic planning for Hinopak Motors, said the heavy commercial vehicles (HCV) sector showed extraordinary growth during 2015-16 and broke records.
The demand for HCVs is usually linked to economic conditions. Stable economic conditions give a positive signal to large scale manufacturing (LSM). During the last five years, the LSM sector has recorded an upward trend.
"Demand in this sector rose in the past three years. In 2015-16, the sector saw a 45 per cent growth," Riaz said, adding that the industry now looks confident to achieve 45 per cent sales growth in the current fiscal year following an announcement of the new auto development policy. Mohammad Sohail, analyst at Top Line Securities, projects that car sales will rise from 2015-16 to 2020 at a compound annual growth of 12 per cent due to an improvement in the law and order situation, rising auto financing owing to 43-year low interest rates and increasing disposable income. Another projection of future growth is that Pakistan, which had 13 cars per 1,000 population in 2015-16, will rise to 20 cars per 1,000 by 2019-20.
"Car sales will go up by five to eight per cent in the present fiscal year 2016-17, with a possible shift in market share in the 1,000cc category," analyst Asfia Aziz forecasted. "The market will see good gains as all projections for auto production and sales indicate positive trend in 2016-17 and beyond."