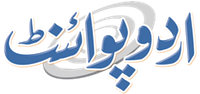 Pakistan's Ambassador Meets Speaker, Bahraini Parliament
Faizan Hashmi 5 years ago Wed 26th October 2016 | 09:20 PM
BAHRAIN, (UrduPoint / Pakistan Point News - 26th Oct, 2016 ) :Javed Malik, Ambassador of Pakistan to Kingdom of Bahrain Wednesday met with Speaker of Bahraini Parliament (Council of Representatives) Ahmed Ebrahim Al Mullah and discussed the growing diplomatic, trade and parliamentary relations between the two countries.
The meeting was held in view of forthcoming visit of a Pakistani Parliamentary delegation led by Speaker National Assembly Sardar Ayaz Sadiq. The Bahraini Speaker while welcoming the proposed parliamentary visit said that Bahrain highly regarded its relations with Pakistan and believed in further expanding ties in every sphere of bilateral relations.
Javed Malik highlighted that Pakistan's relations with the Kingdom of Bahrain were on the upswing and the recently concluded Pakistan Bahrain business Opportunities Conference had paved the way for consolidating and further enhancing the trade and economic ties.
The Ambassador welcomed the formation of Pakistan-Bahrain Parliamentary Friendship Society in Bahraini Parliament and said that this society would be an important forum that further expanded parliamentary ties between both the countries.
The Society will hold its session on the sidelines of the Visit of Speaker Sardar Ayaz Sadiq on November 7. Speaking about the various initiatives being launched to upgrade the bilateral ties between Pakistan and Bahrain, Ambassador Javed Malik said that, in modern day, diplomacy was essential to adopt a holistic approach by touching upon all areas of bilateral cooperation and strong Parliamentary linkages which would be an important component of the comprehensive relations between the two countries.