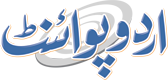 PSO Imported 133,307,087 Mmbtu Of LNG To Meet Energy Needs
Sumaira FH Published August 11, 2016 | 05:34 PM
ISLAMABAD,(UrduPoint / Pakistan Point News - 11th Augst,2016) : Pakistan State Oil, imported 42 cargos carrying 133,307,087 mmbtu of Liquefied Natural Gas (LNG) since March 2015 to meet energy requirements of the country.
The statistics demonstrate PSO's enhanced capability of fulfilling nation's fuel needs in a proactive and efficient manner, said a statement here on Thursday. PSO imports the LNG under competitive bidding and through short and long term contracts.
Earlier this year, the company also signed a 15 year agreement with Qatargas for the import of up to 3.75 million tonnes of LNG every year. Under the agreement, PSO emerged as the sole LNG buyer for Pakistan on the basis of the company's established international credibility and expertise in effectively maintaining energy supply chains.
LNG is being increasingly used in power plants for electricity generation.
The proactive steps taken by PSO to timely import LNG have helped to minimize the existing demand supply gap in the natural gas sector. At present, the country's total gas production is almost 4 bcfd compared to the demand of 8 bcfd.
The production is expected to take further dip in coming years due to depletion of existing gas reserves swelling the shortfall. Being the national flagship OMC, PSO will continue to support the national drive to eradicating energy and fuel shortages while continuing to pursue due course in enhancing the company's own capabilities and efficiency, in order to contribute more meaningfully in the future.