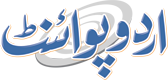 Shipping Activity At Port Qasim
Fakhir Rizvi Published July 26, 2016 | 02:11 PM
KARACHI,(UrduPoint / Pakistan Point News - 26th july,2016) : Six ships C.V MSC Bilbao, C.V An Ke, C.V AL-Rawadah, M.T Okyroe, M.V Glarus and DM.V Viola carrying containers, furnace oil, fertilizer and coal were arranged berthing at Qasim International Container Terminal, FOTCO Oil Terminal, Grain & Fertilizer Terminal and Multi Purpose Terminal respectively on Tuesday.
In the meantime two more ships Atlantic Glory and Maersk Kensington with chemicals and container also got anchored at outer anchorage of Port Qasim. Berth occupancy remained on higher side at the port at 73% on Tuesday where a total of eleven berths were engaged by ships namely C.V MSC Bilbao, C.V An Ke, C.V AL-Rawada, c.V MSC Roma, M.V Johar Express, M.V E.R Bilbao, M.T IVY Galaxy, M.V Glarus, M.V Biola, M.T Okyroe and Bunga Angalica to load/offload containers, cement, fertilizer, coal chemicals, palm oil and furnace oil respectively during last 24 hours.
Cargo throughput during last 24 hour stood 137,837 tonnes, comprising 96,979 tonnes import cargo and 40,858 tonnes export cargo inclusive of containerized cargo carried in 3, 517 containers (TEUs)(1,521 imports TUEs & 1,995 TUEs exports) was handled at the port. Container ships MSC Roma sailed out to sea on Tuesday morning while three more ships C.V MSC Bilbao, C.V Al-Rawada and M.T IVY Galaxy are expected to sail on same day afternoon. Two ships C.V Maersk Kensington and C.V CMA CGM Traviata carrying containers are expected to take berths at Container Terminal on Tuesday, while GP T2 is due to arrive at Port Qasim on same day, & M.T Karachi and Diyaa-B are due to arrive on Wednesday, CMAA CGM Maupassant, Africa Glory and Unity are due to arrive on Thursday.