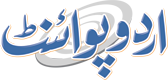 139th Iqbal Day To Be Marked On Wednesday
Fakhir Rizvi Published November 08, 2016 | 08:10 PM
KARACHI, Nov 8 (UrduPoint / Pakistan Point News - 08th Nov, 2016 ) : The 139th birth anniversary of philosopher, poet, academic and scholar Allama Muhammad Iqbal would be marked here on (Wednesday) November 9.
The Poet of the East had inspired the Pakistan Movement that culminated in the realisation of a separate homeland for the Muslims of the subcontinent under the dynamic leadership of Quaid-i-Azam Mohammad Ali Jinnah.
Certain academic and cultural organisations would organise programmes to mark the `Youm-i-Iqbal'. The National Museum of Pakistan, Karachi, organised a special exhibition on the eve of the Iqbal Day.
Sindh Minister for Culture, Syed Sardar Ali Shah, who was the chief guest, performed the inauguration of the exhibition on Tuesday.
The exhibits consisted of Allama Iqbal's personal belongings - chair, umbrella, turban and black gown.
Books from the personal library of Allama Iqbal and letters written by him in his own handwriting to various personalities, were also put on display at the exhibition. The exhibits also included Allama Iqbal's poetic work as well as photographs depicting his personal, social and political life.
According to Superintendent of National Museum, Muhammad Shah Bukhari, the exhibition would continue for 15 days. The timings would be from nine a.m. to five p.m. except for Wednesday.