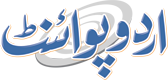 50MW Wind Power Plant To Be Ready By Month-end
Fakhir Rizvi Published September 23, 2016 | 05:55 PM
KARACHI, (UrduPoint / Pakistan Point News - 23rd Sep, 2016 ) : The present government's tireless efforts to overcome electricity shortages are bearing fruits with gradual increase in power generation, and alternative sources of energy such as wind power that was also contributing to address power shortage.
The government is all geared up for meeting this challenge by the year 2018, as electricity shortages are a major impediment in economic development, besides negatively impacting people's standard of living.
It augurs well that on its part, the private sector has also come to the fore and contributing its bit in this regard to help tackle the challenges in the energy sector, Inam Ur Rehman, Chief Executive Officer of Reon Energy and Tenaga Generasi remarked.
Tenaga Generasi's 50 MW Wind Energy Independent Power Plant (IPP) is one of the examples in this connection. It is located in Bhambore - an ancient city on the northern bank of Gharo Creek, about 65 km east of Karachi in Thatta district.
The Tenaga project is currently undergoing its commissioning test and will be ready to supply power to the national grid within this month. The dedicated transmission line for this project is under construction.
However, it has been assured that substitute power evacuation connection is being provided. The project has been provided with General Electric's 1.6-82.5 wind turbines which has a very large installed base all over the world and have proven to work in all kinds of harsh conditions.
These are especially suited for our wind speed and environmental conditions and give the best energy output. Apprising the background of this initiative, Inam Ur Rahman, CEO Reon Energy & Tenaga Generasi Limited informed that Tenaga Generasi Limited (TGL), a Malaysian company, was incorporated in Pakistan for the setting up of a 50 MW Wind Power Plant.
It was allocated land for the plant at Khutik Kun area of Mirpur Sakto Taluka in district Thatta. The company was later acquired by the Dawood Lawrencepur Limited, which it is worth mentioning here, is among the recipients of pakistan stock exchange's Top Companies Award for the year 2015.
Prime Minister Nawaz Sharif was the chief guest at the award ceremony held in Karachi recently. The project will have 25 percent equity and 75 percent debt. In the second phase, the electricity generation capacity of the plant is planned to be enhanced to 100 MW.
It was further pointed out that the Jhimpir and Gharo areas have been identified for the development. The applicable tariff is determined by the NEPRA and currently the Feed-in Tariff is being applied. Inam pointed out that Health Safety and Environment is the company's priority and the HSE objectives as per international requirements are being implemented.