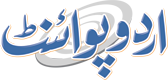 Actor Fakhre Alam Resigns As Sindh Censorship Board Chief
Umer Jamshaid Published June 28, 2016 | 05:19 PM
KARACHI, (UrduPoint / Pakistan Point News - 28th june, 2016) : The sad death of famous qawwal amjad sabri has generated a strong quiver among the citizens, which is now followed by the resignation of renowned actor fakhre alam who was being designated as the Sindh board of Film Censorship chairman.
the resignation is now sent to the Sindh Chief Minister Syed Qaim Ali Shah for further evaluation. In his abdication, he cited, "I would like to state that I was appointed on MP 1 status which brought into my possession a salary, home allowance, official vehicle etc, however, I did not take any financial advantage and did my duties out of free will.
I shall not claim any dues from the government of Sindh for my services as Censor Board chairman." His resignation expressed, ' Government will relish the three folds increase in revenue generation as i have introduced a new custom for censor certification, whereas we have dropped off the charge for Pakistani films for boosting up the growth of local industries.
Multiple summaries were moved from my office to introduce a new certification system aligned with international standards and a draft of a new motion picture ACT as our current motion picture act is non-current and nonparallel to new cinema technologies".
"I am looking forward towards a new film policy which sindh government should introduce which will contribute widely towards the economic endeavor. I would like to thank the government of Sindh for this opportunity and wish them all the best for serving and facilitating people of Sindh and Pakistan better", he ended.