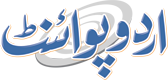 APHC To Stage Rally Against Indian Atrocities On Sep 8: Mishal Malik
Mohammad Ali (@ChaudhryMAli88) Published August 12, 2016 | 05:19 PM
ISLAMABAD, (UrduPoint / Pakistan Point News - 12th Augst,2016) : Mishal Malik, wife of Leader, All Parties Hurriyet Conference (APHC), Yasin Malik here on Friday said that APHC will stage a protest rally to condemn Indian aggression and violence against Kashmiri people on September 8. Addressing a function arranged by the women of District Bar Association, she said Indian forces have started using phosphorus shells on innocent Kashmiri people, crossing all the limits of barbarism. She said, International media is banned in India due to which the news about the worsening situation there are not disseminated among the people. Mishal Malik urged the lawyers community at national and international level to raise their voices against the Indian brutalities.
"Quaid-i-Azam himself was a lawyer and he pleaded the case of Pakistan at every front", she said.
"Kashmir issue is an issue of human rights not a political one", she said and urged the lawyers community to initiate a signature campaign against Indian forces for their violence against Kashmiri people. Addressing on the occasion former General Secretary, District Bar, Riyasat Ali Azad said Kashmir issue is not only an issue of Kashmiri people but every Pakistani and Muslim Ummah. International community is silent over violence against Muslims which is a matter of great concern for the lawyers community, he said. General Secretary of District Bar, Zafar Malik, Huma Jameel Babar and Chaudhry Khalid Advocate also addressed on the occasion. The speakers also prayed for the citizens, lawyers and journalists died in the Quetta blast to rest their departed souls in eternal peace.