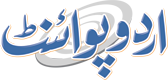 Baligh Sees Off Batch Of 80 Students To Hungary
Rukhshan Mir (@rukhshanmir) Published August 05, 2016 | 07:27 PM
ISLAMABAD, (UrduPoint / Pakistan Point News - 4th August, 2016) : Minister of State for Federal education and Professional Training Engr Muhammad Baligh Ur Rehman Friday saw off a batch of 80 students leaving for Hungary under the Stipendium Hungaricum Scholarship research and science exchange programme. Addressing the send off ceremony here at the Higher Education Commission (HEC), he congratulated the students for being selected on merit. "Prime Minister Muhammad Nawaz Sharif and his government believe in meritocracy only," he mentioned.
He urged the students to learn good things from other countries but one should never forget that "we are Pakistanis first.
Never ever forget your roots." The minister expressed confidence that students would get maximum benefit from this program and would come back with more knowledge, experience and utter calmness and composure. As many as 10 PhD, 20 Masters and 50 Bachelors level students have left for Hungary, who were selected from all over Pakistan. Among others, the send off ceremony was attended by Chairman HEC Dr Mukhtar and Ambassador of Hungary Istv n Szab¢.