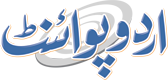 Child Folk Artists Performance On Nov
Fakhir Rizvi Published November 16, 2016 | 03:25 PM
ISLAMABAD, (UrduPoint / Pakistan Point News - 16th Nov, 2016 ) : National Institute of Folk and Traditional Heritage (Lok Virsa) will organize special musical performance of emerging child folk artists on November 20 at Faiz International Festival 2016 in Lahore.
Executive Director Lok Virsa Dr. Fouzia Saeed told APP that children had a great potential to express their creativity. She said that Lok Virsa was making efforts to inculcate knowledge about our culture and music in the younger generation.
She said that the Institute proudly presents the discovery of budding artists aged between 4 to 13 gifted with melodious and adopt singing as profession.
She said that some of them had the opportunity to be born in families of musicians and some have only followed the desire of their hearts.
"It is an effort on the part of Lok Virsa to sow the seeds of pluralistic society in the youth of Pakistan. We believe that it will serve to provide an orientation to children about our musical heritage," Dr. Fouzia Saeed said. This saga of amazing performance will also be streamed live on Lok Virsa's official website:www.lokvirsa.org.pk. APP/amr/aa/rn