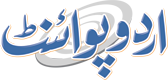 Edwards College Awarded Rs 7 Million Scholarships To Students In 2016
Rukhshan Mir (@rukhshanmir) Published August 11, 2016 | 05:34 PM
PESHAWAR, (UrduPoint / Pakistan Point News - 11th Augst,2016) : The Edwards College, Peshawar have awarded Rs7 million scholarships to its poor and talented students hailing from Khyber Pakhtunkhwa, FATA and other provinces in 2016 to provide them quality education in a very congenial and safe atmosphere without having any fear of financial constraints. Edwards College Peshawar Principal, Brigadier (R) Dr Nayyar Firdus in exclusive interview with APP at his office here Thursday said the college keeping its tradition to financially support its poor and talented students belonging to Khyber Pakhtunkhwa, FATA, Balochistan, minorities, Chitral and other remote areas of the province, awarded scholarships worth Rs7 million in financial year 2016-17 so that they could continue their studies without facing any financial problems.
Giving breakup of the scholarship amount, he said, four million seven lakh twenty five thousands rupees are given as need-based assistance to students from KP and three Fata students were facilitated with 100 percent financial assistance i.e Rs five lakh towards their tuition fee and hostel expenses for one year. Brigadier Nayyar who had served in various key positions in army as well as civil educational institutes with vast experience in administration and management said one million two lacs and seventy five thousands rupees are given to minorities students besides awarding merit scholarship to them whereas six employees children were awarded 100 percent financial aid worth Rs.570,000. "We are fully committed to encourage talented students by offering them Rs500,000 as Governor KP Award for student who secured highest marks in annual examination of Board of Intermediate and Secondary Education (BISE) Peshawar and Rs200,000 as "Diocese of Peshawar Award" for student secure highest position in BA/BSc in University of Peshawar," he explained. "Church Mission Society Award of Rs100,000 is for student securing highest marks in BS Computer Science, BS English, MBA or any other discipline in BS program," he said.
Brigadier Nayar Firdus said the college also acknowledges the achievement of its "A level" students by providing Principal Award worth Rs 100,000 and Rs200,000 respectively for college students, who take up top position in A level in any subject in Pakistan or secure top position in any subject throughout the world. "Any student who secures Ist position in any of the intermediate board and desires to study in Edwards College Peshawar was provided 100 percent scholarship," he said, adding during previous financial year 2015-16, as many as 396 needy students have been benefited and all the flood affected students of district Chitral were granted full one year fee concession worth Rs2.
4 million besides fee concession to 59 Fata students worth Rs one million. To a question, Brigadier Nayyar Firdus said in addition to children of TDPs, the college also provide merit based scholarship to six students of terrorists hit Army Public school Peshawar per year. Asked about up gradation of Edwards College Peshawar, the Principal said a 10 years phase-wise plan has been chalked out under which efforts would be made to up-grade the college's status and make it a full fledge state-of-the-art public sector university and degree awarding institute by 2018-19. In the first two phases of the plan, he said focus was being made on infrastructure development and capacity building of the faculty members and up-gradation of the college into a university would come on third phase. As many as, 18 PhD and 30 MPhil scholars of the College are being studied in different universities of the country and abroad and upon completion of their studies, we would be in a strong position to up-grade Edwards College Peshawar into a full fledge university. The Principal announced that four year BS English program in the college will commence in September this year, saying 200 girls students are being imparted education in this premier institute of the country besides providing higher education to students in MBA, BS Computer Science and Professional Studies. Established in 1900, Edwards College Peshawar is the only premier educational institute of Pakistan, which is a member of Universities and Colleges of Anglican Association (UCAA) with over 300 members world over besides close collaboration and educational linkages with top national and international educational institutes like Liverpool Hope University in UK. Brigadier Nayyar said Edwards College was proud of producing personalities of high repute like former Governor Sardar Abdul Rab Nishtar, former Army Chief Gen (Reted) Abdul Waheed Kakar, legendary urdu poet Ahmed Faraz, Indian film actor Prithviraj Kapoor, former Olympian and Int'l Hockey Player Muhammad Saqlain, test cricketer Yasir Hammed, former Chief Justice of Pakistan Nasirul Mulk and Shaheed FC Commandant Siwfat Ghayoor etc. He said special focus was being paid on intellectual and personality grooming of students so that they could effectively shoulders responsibilities of future and earn name for themselves as well as for the country as successfully did by their predecessors.