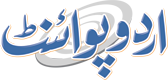 Kkhursheed Shah For More Powers To Strengthen PAC, To Overcome Corruption
Sumaira FH Published August 31, 2016 | 11:50 PM
ISLAMABAD, (UrduPoint / Pakistan Point News - 31th August, 2016) : Chairman Public Accounts Committee (PAC) and Leader of Opposition in the National Assembly Syed Khursheed Ahmed Shah Wednesday asked to give more powers to PAC to strenthen it and to overcome the menace of corruption from government departments. He said this while chairing the meeting of PAC here on Wednesday. He said he has written a letter to speaker National Assembly Ayaz Sadiq for establishing a separate secretariat for PAC for smooth functioning of its affairs. PAC was the superior forum as compared to Federal Investigation Agency (FIA) and National Accountability Bureau (NAB) but it could only intimidate the corrupt officers and maximum incarceration for the corrupts is three months, he added. Khursheed Shah said PAC directs NAB and FIA to conduct inquiry but both the departments delay in inquiries for months and in addition, culprits also manage to get stay orders from the relevant courts. Auditor General of Pakistan said his office has suggested amendment in Auditor General Act to report important cases to President of Pakistan.
Director Estate Management Capital Development Authority Islam Shah told PAC that the auction of 13.4 acre land of Grand Hayat was cancelled in August 2004.
Whereas in second auction the rules were relaxed and lease period was enhanced from 33 years to 99 years. The payment schedule was also changed from 120 days to 15 years. Former Chairman CDA Kamran Lashari was behind the changes as he was chairman board of directors at that time. Khursheed Shah observed that the CDA changed its statement regarding Grand Hayat Hotel deal.
He summoned the relevant officials of CDA to ascertain the actual position of the deal with Hayat hotel. He said the land of Grand Hayat Hotel was leased Rs 75,000 per square feet. Whereas the file of first auction was not provided to the NAB. Secretary Overseas and Chairman Workers Welfare Board Khizar Hayat told PAC that the corruption in Employees Old Age Benefits Institution (EOBI) was a day light robbery.
He said he was facing a privilege motion on refusing MNA's recommendation of transferring an officer.