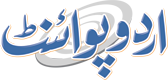 KP Woman Shooters Creates History Of Winning Medal In Air Rifle
Rukhshan Mir (@rukhshanmir) Published July 29, 2016 | 05:48 PM
PESHAWAR, (UrduPoint / Pakistan Point News - 29th july, 2016) : A woman shooter of the Khyber Pakhtunkhwa Maryum Shah Friday created history of winning bronze medal in the ongoing 5th Air Weapon National Youth Shooting Championship being played at Pakistan Navy Range, Karachi. This was stated by former international shooter Dr.
Inam while talking to APP here Friday. Dr. Inam Ullah Khan Gandapur, a prolific shooter, who got the honor of winning shooting medals in the South Asian Games, Asian Games and Commonwealth Games, congratulated the women team and specially Maryum for scoring most points against top shooters from Pakistan Army, Pakistan Navy and other top teams. Dr.
Inam said the KP is full of talent if provided due facilities. "I promised the govt if it provides facilities to the youth shooters of Khyber Pakhtunkhwa you will see top shooters at national and international levels very soon," Dr.Inam said. Dr.
Inam, who is also President Khyber Pakhtunkhwa Rifle Association, said that the boys also won bronze medal in the Team Championship in Air Pistol event and now they have recorded good points while playing side-by-side against top shooters. "I provide my services free of cost to the provincial govt for producing world champion for the country," Inam Ullah Khan said.
He said: "We need a land of 46 to 50 kanals of land for the construction of international standard range where I would train upcoming youth at the world level.
" He said he could not become a world champion but he had the capability to produce world champions, and for that he needed support and freedom.
He said shooting ranges are in Islamabad, Lahore and Karachi but despite talented shooters, the provincial govt is reluctant to have a shooting range. He also sorted the help of the KP govt and urged upon Chairman PTI Imran Khan to come by extending support to the KP Shooting Association He said Pakistan Navy took first position when Fakhar U Nisar scored 1205.00 points by winning gold medal, Pakistan Navy-B team Saira Lateef secured 1131.6 points by winning silver medal and Maryum Shah of Khyber Pakhtunkhwa recorded 910.8 points by grabbing bronze medal.
It was the first ever medal any female won for the province in shooting, Dr. Inam added. Pakistan Army got shooter Rimsha got fourth position in the Championship. Dr. Inam said the women shooters have 60 shots each in the Air Rifle event.
He also requested Chief Minister and Governor Khyber Pakhtunkhwa for inviting the KP shooters to the Governor House and Chief Minister House and announced special incentives for the women shooters.