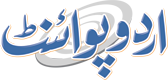 Monitoring Of Carbon Emissions In Federal Capital To Start Soon
Muhammad Rameez Published August 12, 2016 | 02:01 PM
ISLAMABAD, (UrduPoint / Pakistan Point News - 12th Augst,2016) : The Pakistan Environmental Protection Agency (Pak-EPA), in collaboration with Islamabad Traffic Police, will restart monitoring of carbon emissions in the Federal capital at the earliest, official sources said Friday. "Pak-EPA in collaboration with Islamabad Traffic Police was used to check vehicular emission on a daily basis.
However, this activity got suspended since 2009 due to non-availability of field staff. Keeping in view the significance of the activity, efforts are being made to restart vehicular emission testing on daily basis subject to availability of funds and human resources" the official told APP. Due to the increased number of vehicles on the city's roads, he said, the environment watchdog was finding it difficult to start with testing emissions every day and said this would require funds and human resources.
Pak-EPA has claimed that some of the steps taken for reducing smoke emissions from vehicles included phasing out lead from gasoline, the reduction of sulphur in diesel and conversion to compressed natural gas. He said the increased number of vehicles in the city was leading to increased emissions and smoke. "Just 60,000 vehicles were registered in Islamabad in 1998. According to Pakistan Bureau Statistics 2013-14, the number of registered vehicles in the city has increased to 15.2 million," he said. In May this year, the official of Ministry of Climate Change said that Rs 1.8 million in funds were released to make the environment monitoring system functional again.