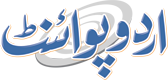 Pakistan To Emerge A Economically Strong Country After CPEC Completion: Durrani
Umer Jamshaid Published August 09, 2016 | 11:01 PM
ISLAMABAD, (UrduPoint / Pakistan Point News - 9th August, 2016) : Federal Minister for Housing and Works, Akram Khan Durrani on Tuesday said that Pakistan would emerge economically strong country on the map of the world after the completion of China-Pakistan Economic Corridor (CPEC).
In an Interview with APP in his chamber, the minister said all stake holders especially political leaders were on same page for making the CPEC project a success. Enemies of Pakistan know that CPEC project would prove a game changer by bringing development, prosperity in the country, so they are working against it, he said.
The minister said Pakistan Army was doing a great job for restoring peace in the country and it rendered a lot sacrifices for protecting the national interest. To a question about Quetta blast, the minister said that enemies of Pakistan were behind the attacks like Quetta blast but Pakistani nation with its unity would foil their evil designs. Talking about the plan of PTI to stage sit-in, he said that the nation had already rejected the politics of 'Dharnas' and country needs unity for the progress and prosperity.
He said natioanl issues could be resolved only at the forum of Parliament instead on roads.
Akram Khan Durrani said people would remember his tenure as a minister of Housing and works as he was striving to provide shelter to every needy person. Responding to a question, he urged media to play its role against the terrorism and follow the national interest which is need of the hour. A number of housing projects are in pipe line to meet the needs of the people especially government servants in the capital city of Islamabad, the Minister said. Replying to a question, the minister said as a head of the ministry of Housing and Works, he played important role in resolving the issue of acquiring land for Bara kahu Scheme and all process had been completed amicably. Government servants are getting plots on reasonable rates and Pakistan Housing Foundation has provided five thousand plots in its entire tenure, he said. The Minister said that the ministry would provide a total seven thousand plots during his tenure.