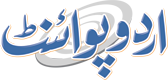 Pakistanis Trapped In Saudi Arabia Provided Financial Assistance
Muhammad Rameez Published August 05, 2016 | 11:35 PM
ISLAMABAD (UrduPoint / Pakistan Point News - 4th August, 2016) : Pakistanis trapped in Saudi Arabia Friday saw a ray of hope when Ambassador Manzoorul Haq, on the directive of Prime Minister Muahmmed Nawaz Sharif, distributed among them Riyal 200 per head for their day to day expenditures. "I have taken up the matter with Saudi authorities and also visited different camps.
I also distributed Riyal 200 per head among them on the directive of the Prime Minister," he told a private news channel. Hundreds of Pakistanis were trapped in Saudi Arabia after their owner companies had denied them wages.
Many among them were in miserable condition for not having enough money even to eat their meal.
Prime Minister Muhammed Nawaz Sharif after taking notice of the situation had directed Pakistani Ambassador to immediate resolve their problem and provide them assistance to meet their needs. "We have completed the payment process at one camp as the payment process is underway at two other camps.
However, we have some payment problems at three other camps," Manzoorul Haq said. "Efforts are on at Embassy as well as the government level to resolve this issue. I also raised this issue with Saudi Government and hope a positive resolution of the problem," he added.