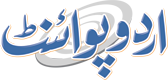 Saudi Riyal Rate in Pakistan - SAR to PKR Exchange Rate History
Today Riyal Rate in Pakistan is Rs. 81.2, yesterday rate was Rs. 81.2. The SAR rate in Pakistan PKR changes every hour, we have solved the problem of our users by giving complete history and record of last 30 days. You can check the Riyal rates history of last month here. These rates are open market currency rates, you can check current Riyal buying rate and Riyal selling rates online. Riyal forex rates and interbank rates are also available in our business and finance section.

Today Riyal Rate in Pakistan is Rs: 81.2
| Date | Symbol | Buying | Selling |
| --- | --- | --- | --- |
| 03-06-2023 | SAR | 80 PKR | 81.2 PKR |
| 02-06-2023 | SAR | 80 PKR | 81.2 PKR |
| 01-06-2023 | SAR | 78 PKR | 79 PKR |
| 31-05-2023 | SAR | 82.2 PKR | 83 PKR |
| 30-05-2023 | SAR | 82.7 PKR | 83.5 PKR |
| 29-05-2023 | SAR | 82.8 PKR | 83.6 PKR |
| 26-05-2023 | SAR | 82.6 PKR | 83.4 PKR |
| 25-05-2023 | SAR | 81.9 PKR | 82.7 PKR |
| 24-05-2023 | SAR | 81 PKR | 81.9 PKR |
| 23-05-2023 | SAR | 82.2 PKR | 83 PKR |
| 22-05-2023 | SAR | 79.2 PKR | 80 PKR |
| 21-05-2023 | SAR | 78.5 PKR | 79.3 PKR |
| 20-05-2023 | SAR | 78.5 PKR | 79.3 PKR |
| 19-05-2023 | SAR | 78.5 PKR | 79.3 PKR |
| 18-05-2023 | SAR | 78.5 PKR | 79.3 PKR |
| 17-05-2023 | SAR | 78.5 PKR | 79.3 PKR |
| 16-05-2023 | SAR | 78.5 PKR | 79.3 PKR |
| 15-05-2023 | SAR | 78 PKR | 78.8 PKR |
| 14-05-2023 | SAR | 78 PKR | 78.8 PKR |
| 13-05-2023 | SAR | 78 PKR | 78.8 PKR |
| 12-05-2023 | SAR | 78 PKR | 78.8 PKR |
| 11-05-2023 | SAR | 77 PKR | 77.8 PKR |
| 10-05-2023 | SAR | 77 PKR | 77.8 PKR |
| 09-05-2023 | SAR | 76.2 PKR | 77 PKR |
| 08-05-2023 | SAR | 75.8 PKR | 76.5 PKR |
| 07-05-2023 | SAR | 75.5 PKR | 76.2 PKR |
| 06-05-2023 | SAR | 75.5 PKR | 76.2 PKR |
| 05-05-2023 | SAR | 75.5 PKR | 76.2 PKR |
| 04-05-2023 | SAR | 75.85 PKR | 76.65 PKR |
| 03-05-2023 | SAR | 75.9 PKR | 76.7 PKR |
Inter Bank Forex Rates
International Forex Rates
More Currency Rates in Pakistan
The official currency of Kingdom of Saudi Arabia is Riyal. Riyal has remained the currency even before the name Saudi Arabia came into existence. Besides The Kingdom of Saudi Arabia, Riyal has remained the currency of The Kingdom of Hejaz for the time period 1916 to 1925. The short form of Saudi Riyal is SR. One riyal equals 100 halalas. Like most of the currencies, Saudi Riyal is also pegged to US Dollar currently at the rate 1 USD equals 3.75 SR.
Exchange Rates of SAR to PKR
Because of the religious connection, the ties between The Kingdom of Saudi Arabia and Islamic Republic of Pakistan have always remained very cordial and obliging. Pakistan is considered to be Saudi Arabia's closest Muslim ally. A large number of Pakistani's throughout the year keep visiting the holy cities of Mecca and Medina. Pakistan has also been helping Saudi Arabia with its defense requirements, being a nuclear power. Even during the war with India, Saudi Arabia stood by Pakistan's side and in 1971 opposed the creation of Bangladesh. Saudi Arabia has also bestowed Pakistan a lot of aid in educational and religious sector. It has been aiding Pakistan in construction of multiple mosques and madrassas. The famous Faisal Mosque of Islamabad was named after King Faisal of Saudi Arabia. Even the city Lyallpur was named Faisalabad in 1977, in the honor of King Faisal.
The exchange rate in Pakistan for Saudi Riyal is a lot but it is still much less than many of high valued currencies like Dollar and Euro. In the previous years the exchange rate between PKR and SAR was as low as 1 SAR equaled 22.19 PKR. Today the SAR to PKR rate is Rs. 81.2. With passing years it has kept on increasing in numbers giving a tough time to Pakistan's economy. Majority of the petroleum in Pakistan is imported from Saudi Arabia and taking into account that exchange rate is increasing, not only the price of fuel is escalating but costs of other things associated with it like clothing, food etc are also multiplying in numbers. With the change of government in Pakistan in 2018, it is anticipated that Pakistan and Saudi Arabia relations would improve since hopefully it would become a third teammate in the China-Pakistan Economic Corridor project. Consequently trade relations would improve leading to lowering of currency exchange rates.
Today Riyal Rate in Pakistan is Rs. 81.2, yesterday rate was Rs. 81.2. The SAR to PKR change every hour. History of KSA Riyal to Pakistan Rupee of last 30 days is given on this page.
Currency Profile
The currency code known globally for Saudi Riyal is SAR. Symbol for the currency is ﷼. Like AED, the most in demand exchange rate for Saudi Riyal is in Indian Rupee i.e. SR to INR since Indians make up the largest population of expatriates in The Kingdom of Saudi Arabia so the money conversion between SAR and INR keeps on taking place in foreign exchange markets and on money exchange stalls. The inflation rate of Saudi Riyal is - 0.20%. The bank responsible for keeping the flow of Saudi Riyal going in local and international foreign exchange markets is Saudi Arabian Monetary Agency. Riyal Bank notes mostly used are 1 ﷼, 5 ﷼, 10 ﷼, 20 ﷼, 50 ﷼, 100 ﷼ and 500 ﷼. Coins frequently used by the locals and travelers are 5 halala, 10 halala, 25 halala, 50 halala, 100 halala, 1 riyal and 2 riyal.
History of Saudi Riyal
Before 1925, the value of Saudi riyal was tied to 20 Ottoman Kurus coin for which the term Qirsh was used in Arabic. First time in 1935, coins were supplied in the kingdom as the official currency. Till 1960, one Riyal remained equivalent to 20 qirsh. In 1963, the term 'Halala' surfaced and 1 Riyal equaled to 100 halalas at that time.
Saudi Arabian Monetary Agency took an initiative back in 1953, where they began to issue the Hajj Pilgrims receipts for 10 Riyals. Later on in 1954 and 1956, the agency started issuing 1 and 5 Riyals as well. These receipts resembled the original bank notes and were introduced solely for the convenience of Hajj Pilgrims who had to get their currency exchanged. These receipts after gaining popularity across Kingdom of Saudi Arabia after some time replaced the silver coins that were being used in the financial transactions. In 1961, the monetary agency started the regular issuance of the bank notes for general use. In 1965, the Hajj Pilgrim receipts were completely stopped being issued. In 1983, 500 Riyal note was brought into being. In 2000, one the hundredth anniversary of Kingdom of Saudi Arabia, the Saudi Arabian Monetary Agency started to issue 20 and 200 Riyal banknotes as well. The bank notes kept on changing in appearance over time. The fifth series that was issued in 2007 had the face of King Abdullah on it. In 2016, the sixth series was released that bore the face of King Salman Bin Abdul Aziz Al Saud.
Latest Comments
Mujha real chahiye
By: Rana Nadeem on 04-03-2023
I have saudi riyal i want to Contact on 03485269553
By: Zeeshan Zahid on 22-02-2023
Zambia kwacha exchange for Pakistan rupees
By: Muhammad Bilal on 27-01-2023
Mujhe riyal chahyie
By: Ali Imran on 16-01-2023
I have 8500 rial lane wale Rabta kre 03135934208
By: Nasir on 16-01-2023
I have 18000SR riyal anyone needed KPK Malkand district 24 hour available
By: Sami on 11-01-2023
Agar kisi ko saudia may visa cahiye to rabta kary. Sajid Akbar Sahou Nanpower 03493003321 Visa process k ly b rabta kar sakty hy.
By: Sajid on 07-01-2023
Mere pas 45000 riya hn Sialkot
By: Ghumman on 05-01-2023
Saudi Riyal kisi ko chahiye to contact karay 00966582814150 what's bhi issi number pe he
By: Fareed on 29-12-2022
السلام عليكم ورحمة الله I have saudi riyals and want to sell them.
By: Ashiq Hussain on 28-12-2022
100000 Rial ha Saudi Arabia mn Whats app 0581409304
By: Suleman on 18-12-2022
AOA, I need to buy saudi Riyal in Rawalpindi/ Islamabad (0322-5090171)
By: Arshad Butt on 07-11-2022
i need 5000 rayal per 25 PKR.
By: Ali on 17-08-2022
140000 riyal hy 03456621641 market sa rayat jis na lena hy rabta kary urgent sell
By: Rana on 18-07-2022
Mere pas 20000 riyal ha peshawar 03339565577.
By: Suleman on 15-07-2022
Mere pass 9500 riyal hai agr kisi na lana hu to contact kara 03435427443 pindi islamabad
By: Atif Khan on 24-06-2022
Merey pass 3,000 saudi riyal hain plz contact 03343562964
By: Asif on 09-06-2022
Anyone need riyal contact haseeb 03196483048
By: Haseeb Naeem on 31-05-2022
I want sale rayal urgent
By: Sufyan on 29-05-2022
i want 5000 saudi riyal any one exchange.
By: Mohsin on 27-05-2022
I m selling riyal rate final
By: Sufyan on 20-05-2022
Kisi k pas riyal hn tou rabta kren in multan
By: Tahir Ali on 18-05-2022
Meray pass 5900 ryal hin kisi ko chahia to rapta karo 03226009558
By: Shabbir on 26-04-2022
Mery pass 30000 Saudi reyal hain Karachi contact 03169644245
By: Zia on 22-04-2022
30000 Saudi riyal agr Kisi Bhai ko chahiye to rabta kre
By: Aurangzaib on 21-04-2022
Cash exchange wale tu govt ke rate per nahe lete taqrebaa 1aik rupya paraq hiya hai govt aw cash exchange wle ke rate mei
By: Karim Ullah on 27-03-2022
500rayal chaheye contact me 03074228008
By: Awais on 18-03-2022
I have 21500 rita kiwi ko chahye to rahta kry 03061662932
By: M Aamir on 25-02-2022
I have 40000 Saudi riyal I want to sale please contact 03078809040
By: Sany on 21-02-2022
I have 40000 Saudi riyal I want to sale please contact 03078809040
By: Sany on 21-02-2022
4000 Riyals in Saudi Khror Pakka kisi ko chiny to contct me 03005153224
By: Zubair on 17-02-2022
Riyal melangay kese Kay pass hain
By: Wajid Hussain on 09-12-2021
I have 13000 riyal if any one interested contact me on this no 03147329130
By: Wajid Shaikh on 02-12-2021
I am interested in rial buying it
By: Yasir on 29-11-2021
yar plz koi bata do ka riyal ka rate kab gerta hay our kab ziyada hota hay plz ager koi bata na chahta hay to ye mere whatsapp no hay 03124543044
By: Talha Ahmad on 26-11-2021
5000 riyal i want change in Pakistani rupees 03005786143
By: M Arif on 18-11-2021
Mere paas 73,000 riyal hai
By: Zolqarnain on 11-10-2021
Muja 22000 SR chaia agar kisi pas hon muj sa Rabta karen 03332962726
By: Kaleem on 30-09-2021
Mare pas 20000 riyal rakhy hyn kisi ko chahye to contact karen 03150304880
By: Sanaullah on 30-09-2021
Mera pas 5000 riyal hn, anyone need please contact 03202022531
By: Zeeshan Ali on 16-09-2021
Mery pas 30000 riyal han ager kise ko chaye to rabta kary
By: Abdullah on 26-08-2021
Mujhe qatari riyal chahiye daily and weekly agar kisi k pas ho tou rbta kre ya contact nmbr mention kre jo Dealer
By: Mohib on 23-07-2021
Mere pass saudi Riyal hai 30000 kesi ko chahiye to Rabta karai marcket Rate se km qeemat mei donga 03341256548
By: Sohail Khan on 16-06-2021
maray pass 12000 riyal hain kisi ko chaye connect no 03164748199
By: M۔M۔Ishfaq on 26-05-2021
Mjy riyal chai 25000 kisi Ik pas hn to rabta kry Kashmir.
By: Adeel on 31-03-2021
Salam bhai mare pas 40000 riyal hain kisi ko chahiye tu rabta karen 03107733344
By: Imran on 31-03-2021
15000 riyal hi sel ke
By: Abbas on 31-03-2021
7000 riyal hain mere Pas kisi ko chahiye to contact kre 03444954740
By: Ali Khan on 31-03-2021
20000 Saudi riyal Kisi nay leny hain to rabta kren only whatsap 03015104026
By: Raza on 30-03-2021
80000
By: Waseem on 25-03-2021