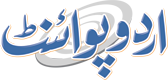 Panama Leaks: NAB Reference To Be Filed By PPP Against PM After Eid
Mohammad Ali (@ChaudhryMAli88) Published June 30, 2016 | 11:13 AM
ISLAMABAD, (UrduPoint / Pakistan Point News - 22th june, 2016) : Panama leaks accusations against prime minister Nawaz Sharif has urged the Pakistan People's Party (PPP) residing in opposition to file a citation in the National Accounatblity Bureau (NAB).The reference will be filed in the National Accountability Bureau (NAB) after Eidul Fitr.Significant evidence has been gathered by PPP legal team and Latif Khosa has been assigned to prepare the reference.
A file of reference was also filed by the PPP along with the Election Commission of Pakistan questing of the disqualification of Prime minister for no more possessing the qualities of Sadiq (truthful) and Amin (just).
A 1,000-page reference was passed on by PPP against the prime minister, Punjab Chief Minister Shahbaz Sharif, Hamza Shahbaz, Finance Minister Senator Ishaq Dar and Captain (R) Muhammad Safdar recriminating them of hiding their assets.The commission was requested to proceed with some legal action against the prime minister undermining the constitutional articles 62 and 63.
PPP chief Bilawal Bhutto Zardari took the decision to file the petition against PM presiding the meeting held last week.