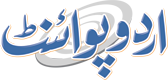 Pilgrims Start Arriving In Makkah To Perform Hajj
Sumaira FH Published August 03, 2016 | 11:04 AM
ISLAMABAD, (UrduPoint / Pakistan Point News - 3rd Augst,2016) : King AbdulAziz International Airport's Haj terminal in Jeddah and Prince Muhammad International Airport in Madinah have completed all preparations for receiving pilgrims who will start arriving at these airports from Thursday (Dhul Qada 1), the first day of the Haj season of 2016. Faithful from around the world including Pakistan have started massing in Makkah-tul Mukarramah for Haj pilgrim, Saudi Gazette reported.
For the coming period of two and a half months, the airports are expected to receive around 1.4 million pilgrims from all over the world. More than 7,000 staff, representing 27 government and private agencies, will be involved in implementing the Haj plan. According to the plan, all the lounges of the Haj terminal will be converted into arrival lounges from Dhul Qada 1 till Dhul Hijja 4 (Aug.
4 Sept. 5) and departure lounges from Dhul Hijjah 16 to Muharram 15 (Sept. 17 to Oct. 16). The first flight carrying pilgrims from New Delhi will land at 5.
30 p.m.at Madinah airport. A total of 1,36,020 Indians will perform Haj this year. The General Authority of Civil Aviation (GACA), in coordination with the Ministry of Haj and Umrah and other agencies, has prepared a plan in line with the directive of the Saudi leadership, to fast-track the arrival procedures by taking advantage of the e-track system. Upon arrival at the terminal, officials from the Ministry of Health will receive pilgrims and give them necessary health guidelines and services, and then they will proceed to the Passport Control to complete immigration procedures. The Haj terminal is spread over 90,000 square meters of roofed area and 160,000 sq.
meters of open area. There are 142 counters for Passports (Jawazat) and 120 counters of the Ministry of Haj. At Madinah airport, officials of the government and private departments serving pilgrims met to finalize the Haj operation plan. It is expected that the airport will receive a total of 2,678 Haj flights, a five percent increase over last year.