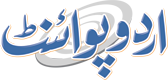 PM-Motorway-Three (Last)-SHORKOT
Rukhshan Mir (@rukhshanmir) Published August 13, 2016 | 06:44 PM
(UrduPoint / Pakistan Point News - 13th August, 2016) The prime minister said the enemies were not liking these development projects and prayed to Allah Almighty to protect these from an evil eye.
He directed the NHA to provide Bahawalpur city a link to motorway. The M-4 motorway will comprise four interchanges at Din Pur, Makhdoom Pur, Kabeer Wala and Khanewal, besides 16 bridges and 112 underpasses. Secretary Communication Khalid Masood Chaudhry, in his welcome address, said the Shorkot Khanewal Motorway would be developed as four-lane road and take 20 months to complete. He said the government has a plan to expand the stretch of motorways by three times within three years and added that the CPEC would not only change the fate of Pakistan but also bring prosperity in the whole region.
Sahibzada Nazeer Sultan, MNA also thanked the prime minister for launching the project in the area and congratulated over his complete recuperation. He said the government was executing the prime minister's vision of countrywide road networks that would usher a new era of progress in the country.
Besides, he also drew prime minister's attention to some of the issues in his constituency.