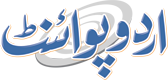 President Says No Change In CPEC Route
Rukhshan Mir (@rukhshanmir) Published December 17, 2016 | 05:45 PM
KARACHI, (UrduPoint / Pakistan Point News - 17th Dec, 2016 ) : President Mamnoon Hussain Saturday said that there had not been even a minor change in western or other alignment of the designated route of the China-Pakistan Economic Corridor (CPEC).
Addressing the passing out ceremony of the 53rd batch of cadets of Pakistan Marine Academy here, he said it was necessary for economic stability that all types of negative propaganda was rejected and joints efforts were made for the future of our children.
"The elements and forces bent upon hindering the progress of Pakistan should give up negative approach and play a positive role for the future of their children," he added. The President said the CPEC would bring revolutionary economic change and prosperity in the country, as the landlocked countries of the Central Asia would have access to other regions of the world.
The Central Asian countries were also working to benefit from that initiative, which reflected the significance of the project. He said the CPEC had connected western China with Gwadar in Balochistn, which had linked a major part of the world with the region.
President Mamnoon Hussain said sea and marine routes were Pakistan's strength and the country would benefit from it. He emphasised upon the need for paying attention towards improving professional capabilities to promote marine trade.
He expressed his pleasure that the Pakistan Marine Academy was successfully playing its role in this regard. He said that Pakistan's brave nation dealt with terrorism and extremism effectively and rendered great sacrifices for the cause.
"We are proud of our nation's courage and armed forces' spirit of sacrifice," he added. The President said the officers of the Pakistan Marine Academy had more responsibilities now, adding that the academy was also imparting training to the youth under the Prime Minister Youth Skill Development Programme, which was a national service.
Some friendly countries had expressed their interest to send their youth to Pakistan for training in the field of marine sciences, while Maldives' cadets would join the next course, which was a positive development, the President added.
He inspected the passing out parade and gave awards to the cadets who had peformed prominently. Mamnoon Hussain congratulated the graduating cadets and expressed the hope that they would play their role for development of the country.
He said that only those nations could meet their national interests, which wisely utilised their resources for the development and prosperity of their peoples. The President said that Pakistan and the region after going through difficulties was now all ready to move forward for stability on political, economic and defence fronts, and "we have China's cooperation in this regard".
Federal Minister for Ports and Shipping Mir Hasil Khan Bazenjo, Federal Secretary for Ports and Shippping Khalid Pervaiz and Commandant Pakistan Marine Academy Commodore Akbar Naqi were also present on the occassion.