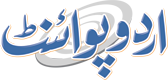 Provision Of Quality Health Facilities Top Priority Of Govt: Kh Salman
Mohammad Ali (@ChaudhryMAli88) Published August 09, 2016 | 11:17 PM
LAHORE, (UrduPoint / Pakistan Point News - 9th August, 2016) : Advisor to Chief Minister Punjab on Health Khawaja Salman Rafiq has said that provision of quality healthcare facilities to the people is the top most priority of CM Muhammad Shehbaz Sharif and no negligence in this regard would be tolerated.
However, he expressed concern over non-availability of senior doctors at out-door patients departments in the public sector hospitals. He said that 3rd party audit of the health facilities had been started and the chief minister was himself presiding over daily meetings to ensure the best healthcare facilities to masses.
He was presiding over a joint meeting of health managers from Multan and DG Khan divisions at Commissioner's Office on Tuesday. Special Secretary Health Dr Sajid Chohan, EDOs Health of districts concerned and medical superintendents of public sector hospitals attended the meeting.
Kh Salman Rafiq said that medical is a sacred profession and doctors are called as messiah. He observed that some doctors preferred their private practice during duty hours, which is a matter of concern.
He said that during private practice, the attitude of doctors entirely changed with their patients. He said that prescription of medicines from market should be discouraged. Kh Salman Rafiq expressed his concern over the non-availability of senior doctors at OPDs.
He said that senior doctors should check patients as they have more experience than the young doctors. He said that inventory should be prepared of non-functional medical equipment so that repairable equipment could be made operational.
Kh Salman Rafiq said that proper diagnosis and case history of the patient would be helpful to treat the patient of viral diseases like Congo, dengue etc.
He said that by implementing the Standard Operating Procedures (SOPs), lives of such patients could be saved. He said that besides providing treatment to the patients, doctors should also create awareness among the people regarding the preventive measures.
He said that officers of Health Department and the hospital administration should remain alert in the wake of expected floods in the southern districts of Punjab. Special Secretary Health Dr Sajid Mehmood Chohan said that the government had provided huge funds for health in the budget and efficient use of these funds could easily provide the best solution to the health problems of the people.
He regretted on the increase of parking fee in hospitals. He said that lot of health facilities are available in public sector hospitals but people are not fully aware of this fact. He directed that signboards also be fixed in the different sites of the hospitals for the proper guidance of the patients.
He said that cleanliness and hygiene condition must be improved in the hospitals and bed sheets should be changed on daily basis. He directed the MSs to ensure functioning of all the air-conditioners installed in the wards. Later,in the meeting Fateha was offered for the martyrs of Quetta tragedy.