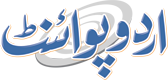 Railways Giving Final Touches To Azadi Train
Fahad Shabbir (@FahadShabbir) Published August 09, 2016 | 07:26 PM
ISLAMABAD, (UrduPoint / Pakistan Point News - 9th August, 2016) : Carriage Factory Islamabad is giving final touches to Azadi Train which will start its one-month journey on August 11 from Margalla Railway Station to Peshawar and other parts of the country to showcase various aspects of Independence Day and cultural colours of the motherland. The objective for launching Azadi Train is to highlight the aspects of Freedom Movement, sacrifices of armed forces for defence of the country and culture and heritage of all the regions.
The train will return to Rawalpindi on September 13. Minister for Railways Khawaja Saad Rafique and Minister for Information, Broadcasting and National Heritage Pervaiz Rashid will inaugurate the Azadi Train, Managing Director Carriage Factory Muhammad Yousuf told APP on Tuesday. He said the Azadi Train had been divided into three different parts consisting of six floats, six galleries and six operational vehicles.
"Six floats will display the cultural traditions of four provinces, Gilgit-Baltistan and Azad Jammu and Kashmir," he said. Muhammad Yousuf said two coaches of the Azadi Train had been reserved for the armed forces to highlight the sacrifices of the war heroes and pay tribute to their services to the nation. He said another coach would highlight different aspects of China Pakistan Economic Corridor (CPEC) and other development projects of the government.
The other coaches, Muhammad Yousuf said, would be allocated for the Independence Movement of Kashmir and Ministry of Railways. To a question, he said the Azadi Train would stop at all the major stations for three to four hours where musical programmes and cultural dances by the artists were organized by Pakistan National Council of the Arts (PNCA) and Lok Virsa for entertaining the public participating in Independence Day celebrations. As many as 20 artists under the auspices of PNCA would also hold a puppet show on national themes as part of the Independence Day programmes, he added. "Azadi Train is only Exhibition train and will not carry any passenger," he remarked. Muhammad Yousaf said the Azadi Train would travel across the country as part of 70th Independence Day celebrations and provide an opportunity to the artists to showcase their talent and earn as well. He said the train journey is being jointly organized by Ministry of Railways and Ministry of Information, Broadcasting and National Heritage to mark the Independence Day. To another question, Muhammad Yousuf said the Azadi Train would cover around 4,000 kilometer distance within a month.