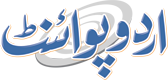 Trend Of Voluntarily School System Getting Popularity In Capital
Faizan Hashmi Published August 19, 2016 | 06:06 PM
ISLAMABAD, (UrduPoint / Pakistan Point News - 19th August, 2016) :The trend of voluntarily school system to impart education to under-privileged children is getting popularity in Federal Capital. Talking to APP a renowned Master Ayub said" I have been educating poor children for last so many years near Sector F-6. Thanks to local officials who didnot bother me to stop using open place for imparting education." "I taught different subjects like Math, urdu, English etc despite I have no proper training in teaching but I remained good in Math subject," he added.
"When I started work, most of the students were street children.
" Now several older students also help me in teaching the students. A young teacher Mahrukh Khan said, "After my morning duties, I educate poor children near my home who want to get education.
I have been doing this just for my own happiness and for the peace of my mind." Students were taught special courses, for instance Mathematics and Social Sciences to meet professional requirements of time besides real life implications. A student Farhan Ahmed said "I have been coming to this place for the last so many years to get free education and to make my life successful."