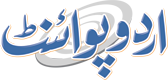 Cricket: Anderson Can't Hide His Debt To India's Zaheer
Muhammad Rameez Published August 10, 2016 | 12:09 PM
LONDON,(APP - UrduPoint / Pakistan Point News - 10th Augst,2016) - James Anderson may now be ranked as the world's top bowler but the England great was happy to acknowledge how watching India's Zaheer Khan had helped him reach the summit ahead of the fourth Test against Pakistan at The Oval. Conventional or reverse swing where a ball deviates late in flight is one of the most difficult types of bowling to face, particularly if the bowler is capable, as Anderson is, of deliveries in excess of 80mph. Batsmen can get some idea of what to expect if they can see which is the shiny side of the ball, as this will offer a clue as to whether the swing will be away from or towards their stumps. However, that becomes a far tougher task if the bowler is capable of keeping the ball hidden from view until the moment of delivery. It was a skill left-arm paceman Zaheer demonstrated to good effect during India's 1-0 success in the three-match Pataudi Trophy Test campaign in England in 2007 and Anderson, who was on the opposite side, took note. Asked at an Oval event staged by England-Pakistan series sponsors Investec where he had got the idea of hiding the ball from, Anderson said Tuesday: "From Zaheer Khan.
We found it really difficult to face." The 32-year-old Lancastrian is England's all-time leading most successful Test bowler with 462 wickets in 118 matches at an average of 28.17 apiece. Anderson also heads into Thursday's series finale against Pakistan at The Oval back on top of the International cricket Council's bowler rankings after overtaking India off-spinner Ravichandran Ashwin at the summit following England's 141-run win in the third match Test at Edgbaston last week. If England win in south London to take the four-match series 3-1, they could find themselves back on top of the world Test rankings for the first time since 2012 if other results go their way.
- 'Sky is the limit ' - ======================= Anderson was a key member of that England side as well but he believes the current team, captained by Alastair Cook has more going for it than the one led by Andrew Strauss four years ago which contained talented mavericks such as star batsman Kevin Pietersen. Strauss's side were at number one for barely a year before defeats by Pakistan in the United Arab Emirates and a home series loss to South Africa knocked them off their perch.
"I think our team at the moment is better equipped to get to number one and stay there," said Anderson. "We are a more talented side. I think we are more mentally tough -- I think we showed what character we've got coming from 100 runs behind and managing to win (at Edgbaston)." He added: "The lads we have got in the dressing room are very down to earth, honest with their own appraisal and the team's own form. "If they can keep developing and improving then the sky is the limit.
I think we have got more time on our side. "In the team then (in 2012), we had a lot of players early to mid 30s - now we have got the backbone of a side that could go on for another 10 years, and that is very exciting." Anderson may now be one of England's senior players but he lost his cool with both umpires after being warned for running on the pitch at Edgbaston. His words of regret to the match officials prevented disciplinary action and Anderson said: "I apologised to the umps, shook hands at the end and was all smiles. "I definitely need that edge.
I think it's made me the bowler I am, so I don't want to lose that. "But at the same time, I want to stay the right side of the line. "I don't want to behave like that on the field. I've got a lot of respect for the umpires."